Fire Emblem Heroes – Limited Hero Battle schedule and current events
Posted on January 11, 2021 by Elias in Mobile, News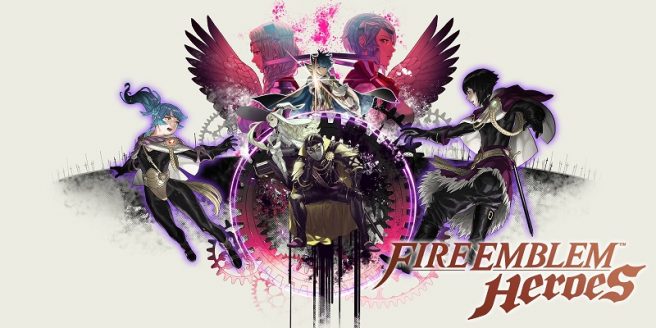 Check out the latest events in Fire Emblem Heroes: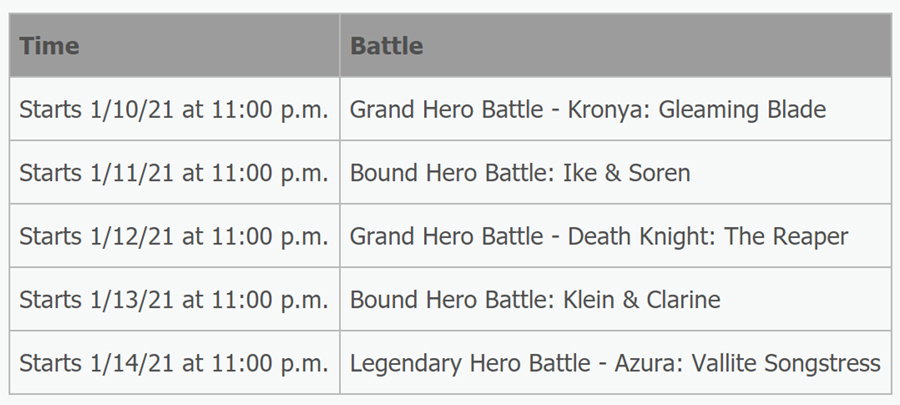 Limited Hero Battles are in Special Maps! Win these battles with limited deployment options to earn rewards such as Hero Feathers and Divine Codes (Part 1). Starting Jan. 10, 11 PM PT, battles will appear daily for 5 days. Today's features Kronya: Gleaming Blade!

Protect the Kingdom of Askr from Thórr's advancing army in Mjölnir's Strike! This time, the enemy army will be led by Ursula. It's time for the Brace phase! Build structures and place allies on the map! For further details, please see the in-game notification.
Leave a Reply