Fire Emblem Heroes: New event calendar, Festival in Hoshido Summoning Focus, orb promo, more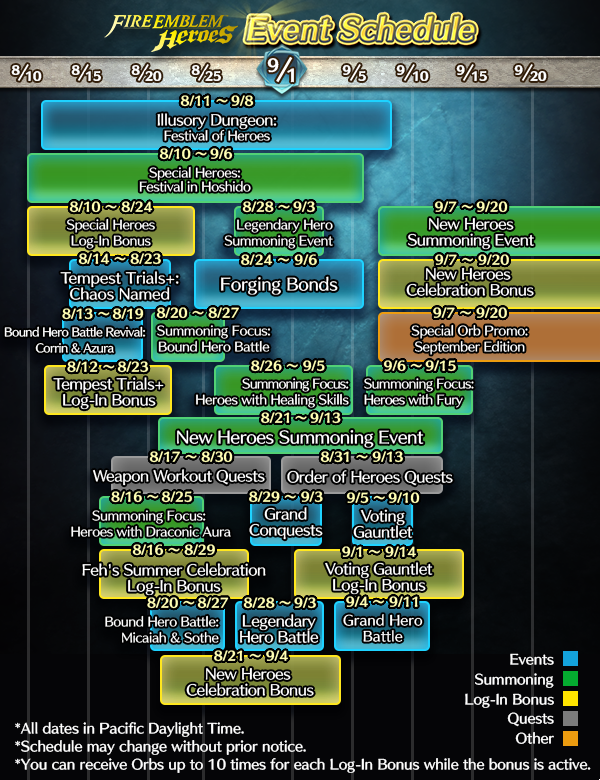 Quite a bit of Fire Emblem Heroes news today – first up, Intelligent Systems put out a new event calendar detailing all the events that will be happening in the game up until mid-September. You can see the calendar in the image above.
The Festival in Hoshido Summoning Focus is now live and will be available until September 7th. As always, there are also new paralogue chapters featuring the special Heroes, corresponding quests and a log-in bonus.
Today's daily Summoning Focus is Heroes with Death Blow. The focus units are Klein: Silver Nobleman, Effie: Army of One and Hawkeye: Desert Guardian.
A gift of five orbs has been sent out to all players due to connection issues on August 8th.
Finally, the August special orb promo is now live. You can buy 21 orbs and get 60 Sacred Coins as an additional gift.
Leave a Reply