Fire Emblem Heroes: New Summoning Focus, Forging Bonds, Special Orb Promo, Event Calendar
Quite a bit of Fire Emblem Heroes news today: most importantly, the Rulers of the Laguz Summoning Focus is now live, bringing Tibarn, Nailah, Reyson and Leanne into the game. The Summoning Focus will be available until January 30th.
Also running now is the next Forging Bonds event, starring the new laguz units. Important to note, among the rewards for this event are First Summon Tickets for the Rulers of the Laguz Summoning Focus; they are the 400 points rewards for each of the characters. The event will last until January 25th.
The Special Orb Promo for January is also available now. You can buy 21 orbs and get 6,000 feathers as an additional bonus gift.
Finally, Intelligent Systems released the next event calendar, detailing upcoming events in Fire Emblem Heroes for the next couple of weeks. Of note, there will be some sort of celebration for the game's two-year anniversary on February 2nd; we don't have any concrete details for that yet though.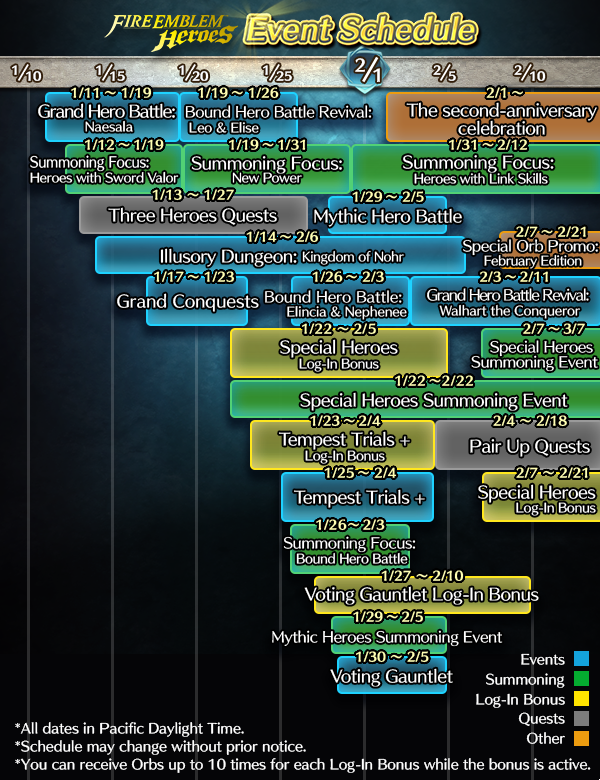 Leave a Reply