Fire Emblem Heroes – November 23, 2021 current events
Posted on November 23, 2021 by Ervin in Mobile, News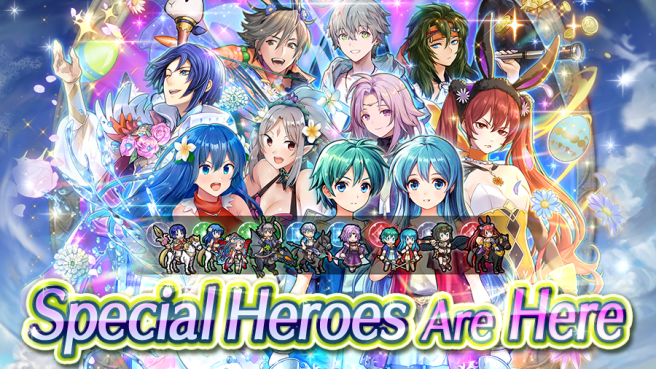 Several new pieces of content are now available in Fire Emblem Heroes, including new Black Friday quests with several sets of rewards, a new Summoning Event, and more limited time events. Here are the full details on what's new:

Black Friday events are here!

Quests

5 First Summon Tickets for the Double Special Heroes Summoning Event

100 Divine Codes (Ephemera 11)

40 of each of 4 types of Dragonflowers

Black Friday Orb Packs See the official website for details.


In this Double Special Heroes summoning event, two Special Heroes of each color are available as part of a 5-star summoning focus and have an initial appearance rate of 6%! (The rate for regular 5-star Heroes will be 0%.) Your first summon in this event won't cost any Orbs!

In this week's Coliseum, take on Resonant Battles to earn rewards like Divine Codes (Part 2), Dragonflowers (C), a Water Blessing, and Trait Fruit! (Allegiance Battles won't be held this week.) See the in-game notification for more info.

The Pawns of Loki event, where players battle using Forma, has begun! Devise strategies with your units to challenge Loki in her game of the gods! This event's bonus weapons: sword, lance, axe, dragonstone, and beast. See the in-game notification for more info.
Leave a Reply