Fire Emblem Heroes – November 8, 2021 current events
Posted on November 8, 2021 by Elias in Mobile, News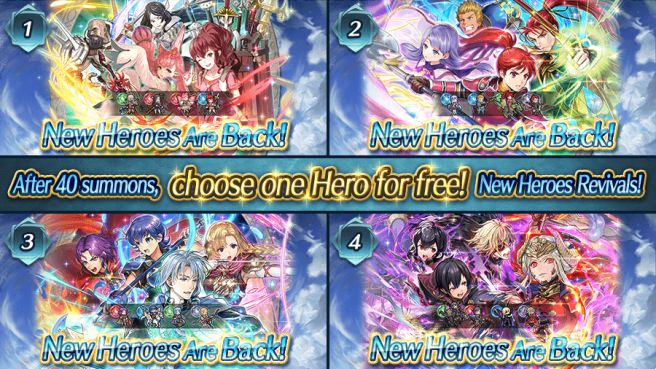 Content has rotated forward in Fire Emblem Heroes. Check out what's happening down below:
Use Forma Souls to add Forma units to your army for a limited time after the Hall of Forms event has ended! They're included in the Forma Soul Packs available in the Shop. Players who participated in the event can get 500 Hero Feathers from the Forma Allies menu.

Forging Bonds Revival: Seeds of Fódlan is here! Play the event to earn 10 Divine Codes (Part 2) the first time you clear a map (once per day, up to seven days). Earn rewards like First Summon Tickets to be used in the Seeds of Fódlan summoning event!

New Heroes summoning events and corresponding Forging Bonds events are returning as event revivals! This time it's Seeds of Fódlan. You can choose one 5-Star focus Hero to summon for free and get a Celestial Stone after summoning 40 times in this event.
Leave a Reply