Fire Emblem Heroes – Three Heroes Quests, Special Maps: Rival Domains update, Arena bonus Heroes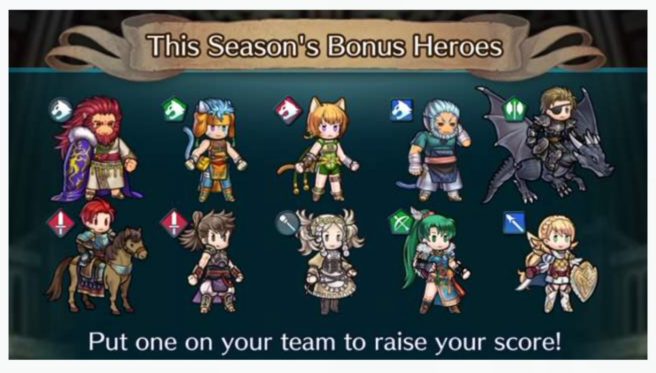 Fire Emblem Heroes has updated with its latest updates.
First, players can add 3-star Raven: Peerless Fighter, Leon: True of Heart, and Eliwood: Knight of Lycia to their army by clearing the Three Heroes Quests. Clear even more quests afterwards to receive up to 6 Orbs.
Special Maps: Rival Domains has also been updated. Earn a bonus for defeating foes with armored allies, and create a brigade and try to destroy the enemy fortress.
Lastly, the bonus Heroes for the next Arena season have been announced. We have a look at them above.
Leave a Reply