Fire Emblem Heroes – Voting Gauntlet: Shrouded Skirmish coming May 29, Twitter poll to decide new heroes, and more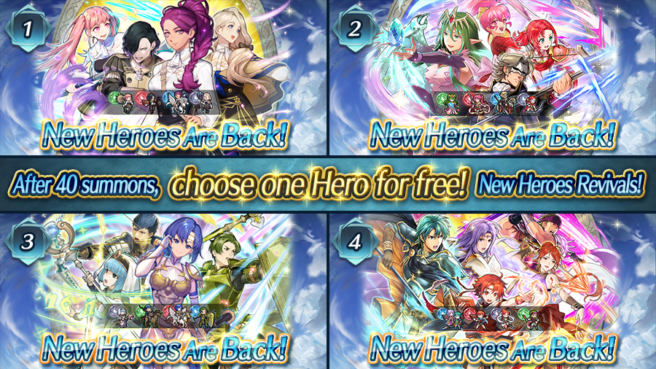 Fire Emblem Heroes is getting a new Voting Gauntlet on May 29, 12am PT and it will be called "Shrouded Skirmish." This gauntlet will feature heroes that conceal their identity and players can gain up to 13 orbs as a log-in bonus.
Next up, Resplendent Hero Sanaki: Begnion's Apostle is now available to Feh Pass subscribers. Limited time quests come along with this addition and will be available until June 9, 11:59 PM PT.
Also, Byleth and the three house leaders from Fire Emblem: Three Houses are coming back for a summoning event. And in this New Heroes Revival event, you can get a free five star hero after summoning 40 times. A twitter poll has been launched to decide the new heroes after this event and you can cast a vote below.

Which of these New Heroes (and accompanying Forging Bonds) events would you like to see return in July? The choice with the most combined votes across the official EN and JP Twitter accounts will be the winner! Voting is open for five days and closes May 30, 12 AM PT. #FEHeroes

— Fire Emblem Heroes (@FE_Heroes_EN) May 25, 2020
Finally, a few minor updates are that the next Resplendent Hero, Roy: Young Lion, is scheduled to become available June 10, 12am PT and Forging Bonds Revival: Joining Forces is available now.
Leave a Reply