Fire Emblem Heroes – voting open for next New Heroes and Forging Bonds revival, current events roundup
Posted on March 26, 2021 by Ervin in Mobile, News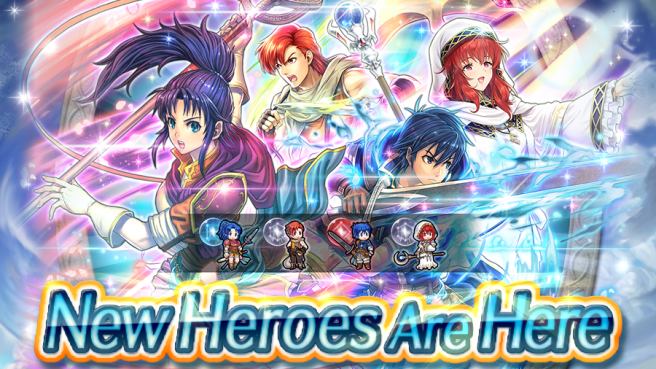 Fire Emblem Heroes' Twitter account has opened up a new poll for users to decide what the next New Heroes and Forging Bond events to return are, and some other events are active today. Check out the details below.
Which of these New Heroes (and accompanying Forging Bonds) events do you want to see return in May? The choice with the most combined votes across the official EN and JP Twitter accounts will win! Voting is open for five days and closes Mar. 31, 12 AM PT. #FEHeroes

— Fire Emblem Heroes (@FE_Heroes_EN) March 26, 2021
N

ew Heroes summoning events and their corresponding Forging Bonds events are returning together as event revivals! This time it's "Heroes, Light and Shadow." You can choose one 5-star focus Hero to summon for free after summoning a total of 40 times in this event.

Forging Bonds Revival: Shape of a Spirit is here! Play the event to earn 10 Divine Codes (Part 2) the first time you clear a map (once per day, up to 7 days). Earn rewards like First Summon Tickets to be used in the "Heroes, Light and Shadow" summoning event!
Leave a Reply