Fire Emblem: Three Houses – Cindered Shadows introduces Valkyrie class
Posted on February 12, 2020 by Elias in Switch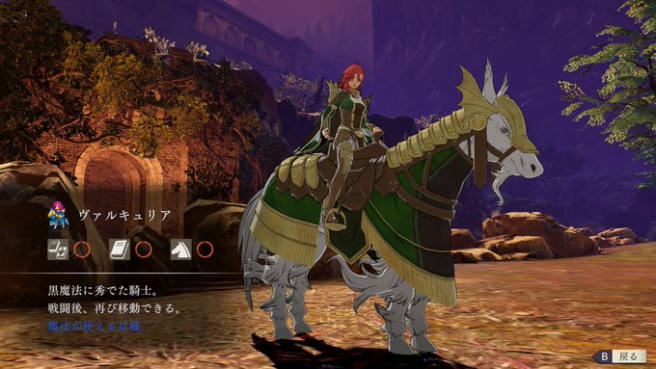 Nintendo has shared information about another one of the classes in Fire Emblem: Three Houses – Cindered Shadows. For today's update, we get the details on the Valkyrie class.
Here are the details, per @bk2128
Valkyrie is a female-only class. Is mounted so she can also use Canto (move after attacking). This has class abilities that increase range of Black & Dark Magic attacks by 1.
Leave a Reply