Fire Emblem: Three Houses – download card confirms file size, future DLC, amiibo, Nintendo Switch Online use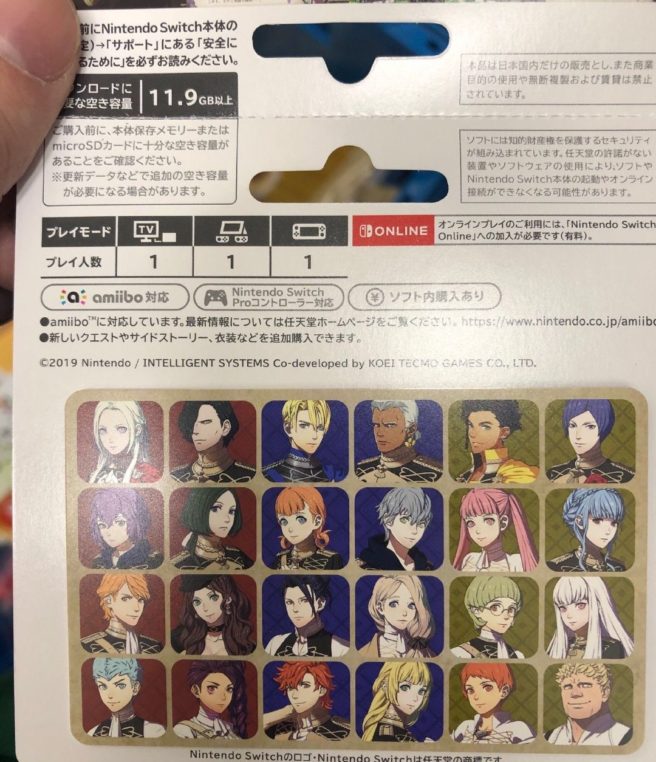 Download cards for Nintendo Switch games are essentially physical versions of digital games – they're vouchers you can buy in stores containing download codes for games. They're especially popular in Japan and they're usually available several weeks before the game actually launches, and they often reveal new information about the game via the packaging. This is exactly what's happened for Fire Emblem: Three Houses, the download cards for which are now showing up in Japanese stores.
First of all, the download card confirms the game's file size – it will require 11.9 GB of free space. An active Nintendo Switch Online subscription will also be required for some of the game's online aspects. We don't have any concrete details on that, but as far as we know from various previews, the game's only online aspect is telling you what other players chose to do on a specific day in the in-game calendar. Although no new amiibo have been announced so far, past amiibo can be used in some form in the game. Finally, the download card confirms that downloadable content will be available for the game in the future in the form of new missions, paralogues and outfits.
Leave a Reply