Fire Emblem: Three Houses introduces Manuela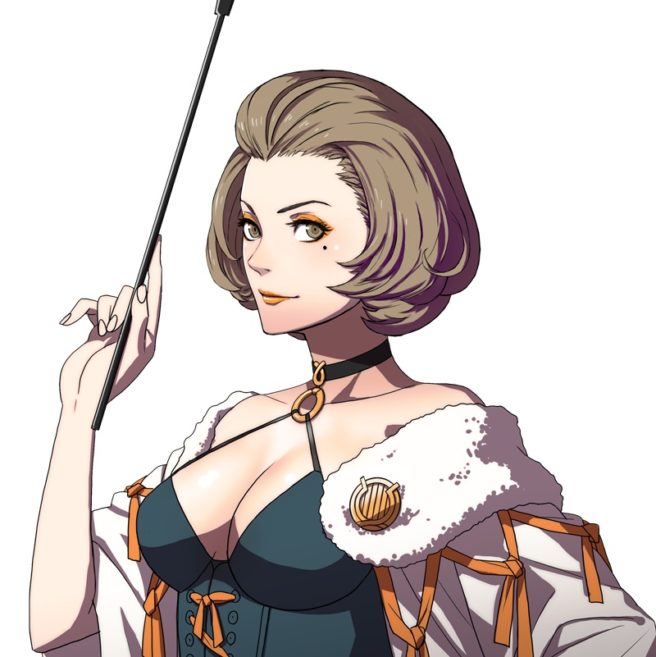 Nintendo has continued its character introductions for Fire Emblem: Three Houses, this time highlighting Manuela. The character is played by Sachiko Kojima in the Japanese version. Manuela's English name has not been officially confirmed.
Manuela is a former diva who was previously the star of the Mittel Frank opera company, which is located in the imperial capital. She has since moved on to becoming a teacher at the Officer's Academy, in addition to a a physician.
Manuela is often seen on the academy grounds lamenting how she's unable to find the man of her life. She's welcoming towards the protagonist when they begin teaching at the Officer's Academy.
Here's a closer look at Manuela:
マヌエラ
CV:小島幸子
帝都のミッテルフランク歌劇団で頂点を極めたかつての歌姫。今は教師兼医師として士官学校に所属している。
運命の男性と出逢わないことを嘆く姿が学内でよく目撃される。少々がさつな所はあるが面倒見がよく、新人教師である主人公に対しても親切。 #FE風花雪月 pic.twitter.com/FJnwgYD4pd

— 『ファイアーエムブレム』総合 (@FireEmblemJP) May 11, 2019
出会ったばかりの主人公にも気さくに接する、マヌエラとの会話です。 #FE風花雪月 pic.twitter.com/wylb9kHWJB

— 『ファイアーエムブレム』総合 (@FireEmblemJP) May 11, 2019
Leave a Reply