Floor Kids update out now (version 1.6.0)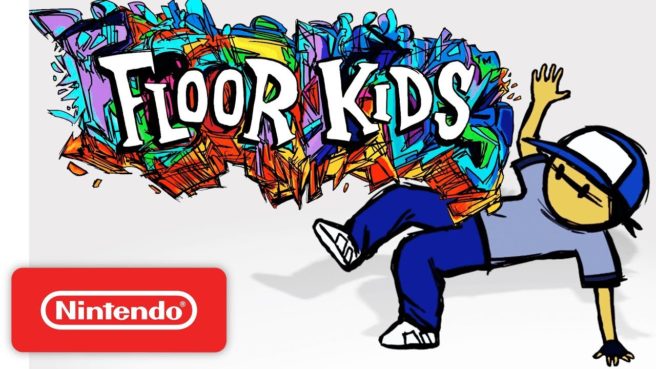 Floor Kids has been updated on Switch, and the game is now at version 1.6.0. A bunch of different improvements and bug fixes have been implemented.
For the full patch notes, continue on below.
Improvements:
– Improved transitions out of Freeze moves and made them more responsive.
– Localized to French, German, Spanish, Italian, Portuguese and Russian.
– Unlock location moments more visible.
– Character select defaults to previously selected.
– Multiplayer results now identifies the winner more clearly.
– Handling a draw in multiplayer.
– Toprock tutorial instructs you to return to toprock if in another category.
– Sped up card reward collection.
– Added Strobe instruction to Controls screen.
– Added Strobe tip to loading screen.
– Saving language change selection.
– Power and Freeze bonus display update.
– Credits update to include localization team, updates to thank you section.
– Multiplayer chorus hits use stereo panning for audio feedback.

Various bug fixes
– Flavor Bonus no longer triggers on round exit in multiplayer.
– Particle effects fixed for player 2.
– Combo move list transparency animation.
– No longer see map view after confirming a location selection.
– Move name updates in Breakdeck.
– Move name not appearing sometimes on first move performed.
– Various pluralization and capitalization throughout.
– Can no longer skip through Power tutorial with any power move.
– Hops now count up correctly in results.
– Removed extra red highlighted squares from appearing in chorus game.
– Improved confirmation screen performance.
– Improved scrolling behavior in options menu and results screens.
– Various crowd character placement tweaks.
Leave a Reply