Foretales gameplay trailer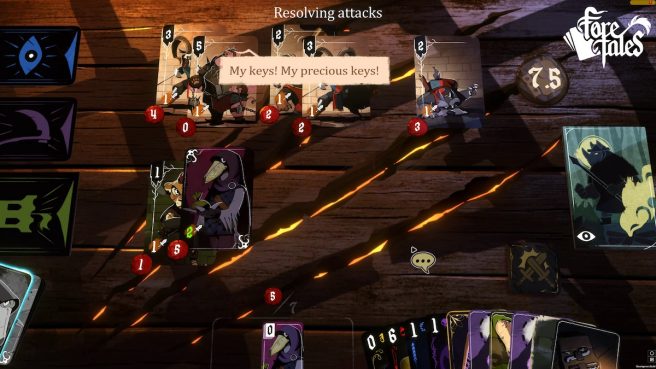 Publisher Dear Villagers and developer Alkemi have readied a gameplay trailer for Foretales, their narrative-driven card game.
The project was originally confirmed for Switch back in March. While we did have a trailer at the time, today's video provides a proper look at the game in action.
Here's some additional information about Foretales
In Foretales, play as Volepain, an avian small-time thief who assembles a party of anthropomorphic characters, including the tiger archer Léo, the gorilla Karst, the elephant Isabeau, and the parrot Pattenbois, in an attempt to save the collapsing world doomed by a dark prophecy. Each companion you team up with comes with unique skills and consumable cards to forge your path through a wide variety of scripted encounters and challenges. Whether you approach a scenario by using stealth, creating a ruse, making a trade or engaging in good old-fashioned fisticuffs is up to you. With every decision comes a different outcome, so play through Foretales to discover previously hidden secrets, new solutions to puzzles and different narrative endings. Play your cards right and potentially save the world!

Foretales' tabletop and CCG inspired gameplay is brought to life through gorgeous illustrative art that recalls the classic 2D animation of Disney's golden era. The atmosphere is enhanced through a soundtrack by the legendary composer Christophe Héral (Beyond Good & Evil, Rayman Legends), accompanied by prolific character actor Travis Willingham (whose IMDB profile is so vast we wouldn't even know where to begin), who offers his esteemed vocal talents as Foretales' narrator.
Have a look at the new Foretales gameplay trailer below.
Foretales will debut on Switch this summer – stay tuned for a final date.
Leave a Reply