Former Telltale dev says Minecraft: Story Mode wasn't originally appropriate for young players, talks buggy games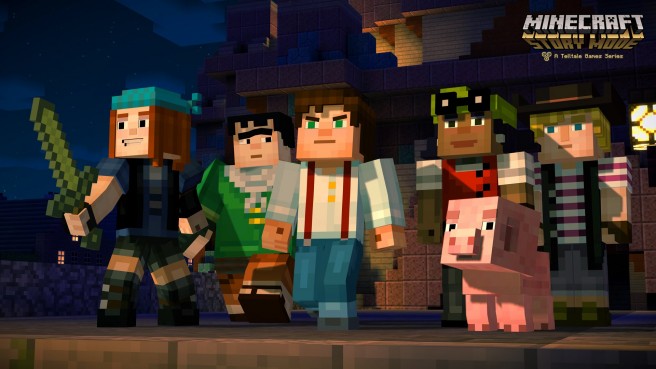 Usually when you think of Minecraft, you think of a game that can be played by anyone regardless of their age. Generally speaking, it's a family-friendly experience. Yet for Minecraft: Story Mode, the original plan was something a bit different.
According to former Telltale narrative designer Emily Grace Buck, what was originally created "was not appropriate for young kids." In fact, had the company moved forward with what it had, the ESRB would have given the project a T-rating. Buck didn't elaborate beyond this as to what Telltale had originally created.
Buck did have other interesting information about Telltale to share. Some of the company's games had been known to be a bit buggy, but apparently wasn't due to the engine itself. Rather, some scenes "had gotten redone so last minute, that there was no time to smooth out the cinematography or the animation."
Buck said:
"Telltale Games often got knocked for being very buggy and having a lot of frame skips. Yes, we had some of those, but a lot of the time what people thought were frame skips or buggy parts of our engine, were actually scenes that had gotten redone so last minute, that there was no time to smooth out the cinematography or the animation…. what you were seeing was not a product of a buggy engine, but buggy management system."
Leave a Reply