Fortnite continues to tease Avengers: Endgame event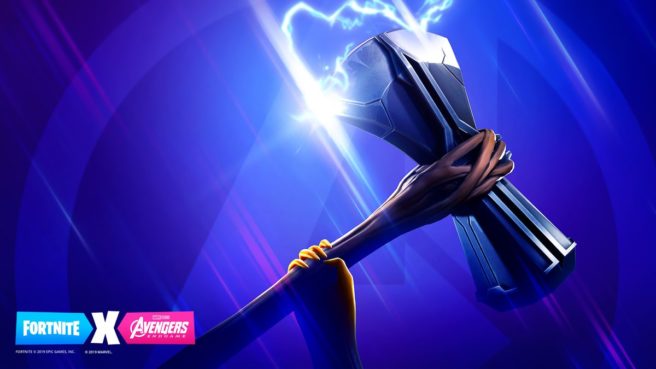 Yesterday, Epic Games began to tease an upcoming Fortnite collaboration with Avengers: Endgame. We now have a second image above.
The first shot released yesterday gave us a look at Captain America's shield. This time around, Thor's Stormbreaker has been shown off.
We'll presumably get another teaser tomorrow. The Fortnite and Avengers: Endgame event officially begins on April 25.
Leave a Reply