Fortnite getting Harley Quinn crossover, Love and War event revealed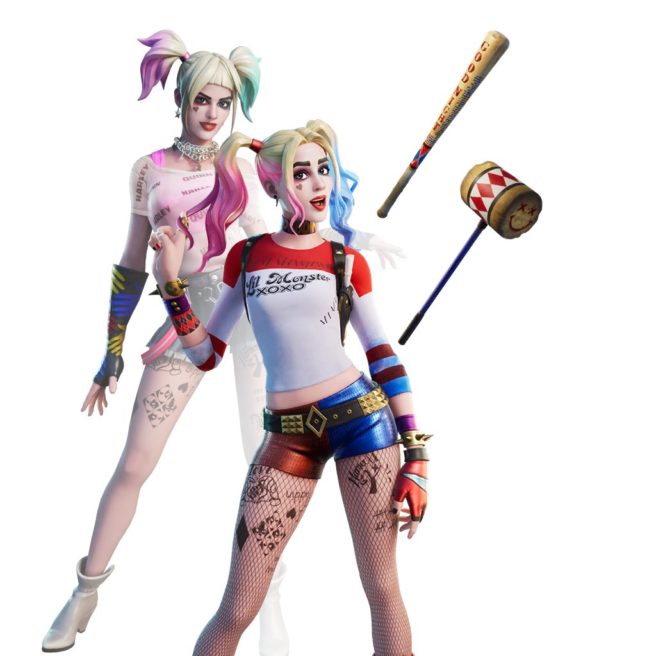 Fortnite has seen a number of notable collaborations tying in with films. That theme of partnerships is continuing with Birds of Prey, as a purchasable Harley Quinn skin will be going live today, along with her baseball bat and mallet as pickaxes.
Epic Games has also unveiled the next big event for Fortnite known as Love and War. Full details can be found below.
It's the perfect time to party up with that special squadmate for the first big Fortnite event of 2020: Love and War!

Drop in and play the new community-made Search and Destroy LTM and earn a free Pickaxe, Emote and more as you complete Love and War challenges. Step up your costume combo with all new Outfits, Pickaxes in the in-game Item Shop. Don't miss your chance to play the Love and War Event, ending February 17.

SEARCH AND DESTROY LTM

A classic Attack and Defend game… Fortnite-ified. Team up to become the best or take down your friends and flex your skills. All is fair in Love and War.

The rules are simple:

Teams of 6.
Up to 11 rounds. Achieve total victory by winning 6 round with your team.
Destroy the bomb side (Attackers), Defend the bombsite (Defenders), OR eliminate the enemy team to claim victory.
Earn gold by eliminating enemies, planting or defusing objectives and completing rounds. Gold is used to purchase weapons, shields, and additional building materials. Note: Your gold carries over from round to round but resets after switching sides!

GOTTA LOVE THE LOOT

As you play the Search and Destroy LTM you will complete Love and War challenges and unlock FREE cosmetic rewards. The final reward pairs perfectly with the upcoming Clash cosmetic set.

DRESS TO IMPRESS

What lies behind the mask? Prepare for Love and War with all new Outfits available in the Item Shop.
Leave a Reply