Fortnite introduces "The Block"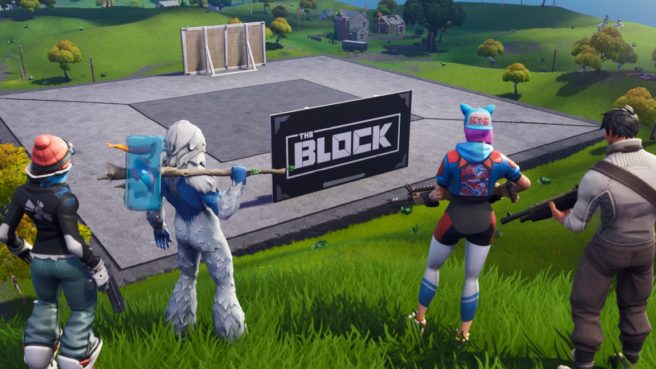 Epic Games has pulled back the curtain on a new feature for Fortnite. Those who make the "most exciting and imaginative islands" in the Creative mode will be featured in the Battle Royale map.
Below are the full details:
It's time to kickoff a #FortniteBlockParty! The most exciting and imaginative islands built in Creative will be featured on the "The Block" in the Battle Royale map. Can you create something that will inspire the world? Will you become Fortnite Famous?

The Block is a new feature that will improve and evolve over time. Please report any technical issues you run into and we'll get them fixed.

To kick things off, we're going to provide a few guidelines to make the submission process smooth. Here's what we're looking for:

25×25 tile area on a flat section of your island. It's very important that your creations can fit nicely on The Block.
Try to keep your 'Memory Used' less than 50,000. Efficiency is just as important as creativity!
Chests, floor loot and vehicle spawns will be determined by Epic. No need to include these.
Leave a Reply