Fortnite's Playground mode up and running following a delay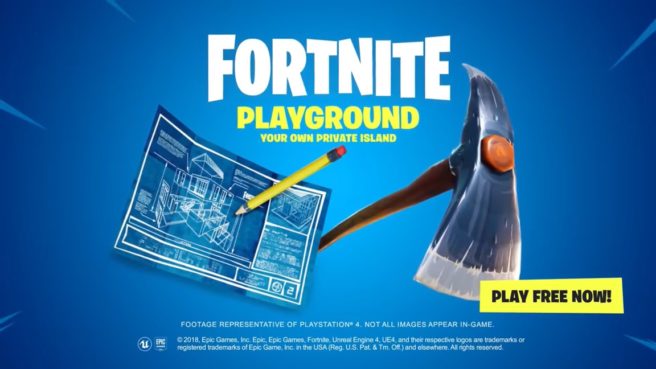 As part of last week's update, Fortnite added in the new Playground mode. But shortly after it was made available, the feature was pulled following connectivity issues.
Nearly a week later, Playground has returned and is fully up and running. You can find the full notice from Epic below.
Success! We've completed deploying our servers containing the improved matchmaking changes. All players can now join in on the fun in the Playground LTM.

Please remember to change your region back to "auto select" and verify you're on your preferred region. There is the possibility that you may encounter an error, as many players are attempting to join this game mode. Just attempt to requeue until you find a match.

We'll be releasing an in-depth and detailed postmortem in the near future to go over the obstacles that we encountered during the process of trying to enable this Limited Time Mode. But for now, drop in and let your imaginations run wild!
Leave a Reply