Frontier Days: Founding Pioneers update out now (version 1.1)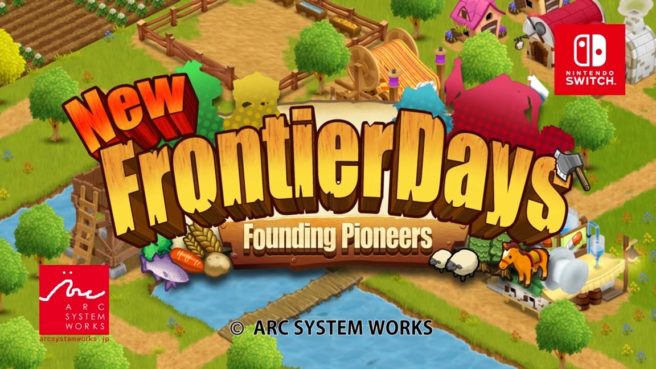 New Frontier Days: Founding Pioneers has received a first update. Version 1.1 is available, clocking in at 61MB.
The update primarily consists of three aspects. Arc System Works added in a function that lets you select multiple pioneers at once plus more languages, and balanced the story mode. Full details on the update are below.
New Feature No. 1: Select Multiple Pioneers Function

It's a function that allows you to select multiple pioneers that are working outdoor!

[How to Use]

Press and hold the "Confirm button" on an empty space and you will be able to select all nearby pioneers at once.
* Pressing and holding the "Confirm button" again will cancel it.

New Feature No. 2: Additional Language Support

By updating the game to Ver. 1.1, you will be able to enjoy the game in French, German, and Kansai-ben!

[How to Change the Language Settings]
Select "Options" from the Main Menu or in the Pause Screen.
You can change the language settings in the "Detail Setting" page.

Balancing of Story Mode

In this update, we have adjusted the difficulty of the gameplay in Story Mode.
– The overall difficulty of Story Mode has been adjusted.
– The stats of the invading animals during the invasion event have been adjusted.
Leave a Reply