Full details on Link Between Worlds DLC for Hyrule Warriors, includes Ravio and Yuga
Posted on October 24, 2016 by Jake in News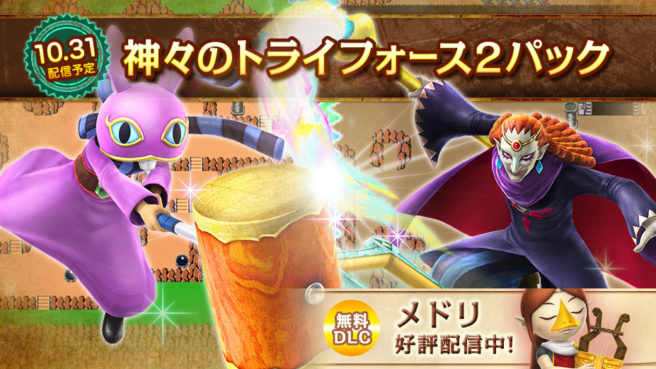 The final round of Hyrule Warriors Legends DLC is now set to release next week on October 31. It will include two characters: Ravio, wielding a hammer, and Yuga, wielding a paintbrush. They will be available for both the Wii U and 3DS versions. The 3DS version will also include a new Adventure Map, which will have Ravio assisting the player, and 15 new costumes for My Fairy. The Adventure Map will also unlock more powerful weapons for the new characters and pre-existing characters, as well as new costumes.
The site also describes Ravio and Yuga's fighting styles. Ravio will use a variety of weapons from his shop, including bombs, the boomerang, and the ice rod. Yuga will manipulate lightning and pictures.
The 3DS version will cost $6.99, the Wii U will cost $4.99, or you can buy both for $9.99. If you have the Season Pass, you will not need to pay anything more.
Check out some screenshots below:
Leave a Reply