Full details on the Yveltal and Xerneas Legendary Pokemon distribution for May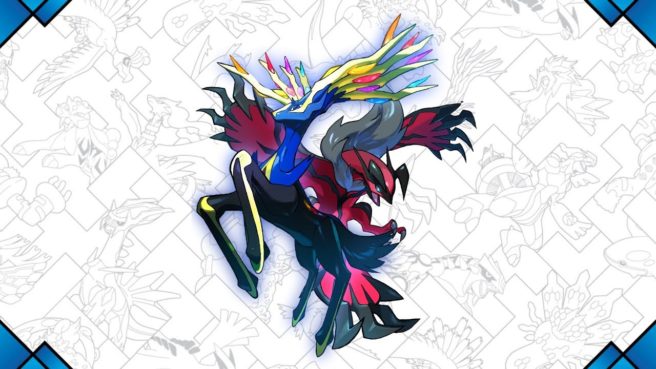 It was recently leaked that Yveltal and Xerneas would be distributed for Pokemon Ultra Sun, Ultra Moon, Sun, and Moon at GameStop in the US as part of the latest Legendary Pokemon distribution. Today, full details regarding the event were shared.
GameStop having the distribution for Yveltal and Xerneas is once again confirmed. In the UK, GAME will be handing out codes. The distribution starts on May 4 in both regions.
Here's the full rundown on Yveltal and Xerneas as well as a developer discussion:
Yveltal – Pokemon Ultra Sun
LEVEL: 100
ABILITY:n Dark Aura
HELD ITEM: Gold Bottle Cap
MOVES: Oblivion Wing, Dark Pulse, Heat Wave, Tailwind
Yveltal – Pokemon Sun
LEVEL: 60
ABILITY: Dark Aura
MOVES: Oblivion Wing, Dark Pulse, Phantom Force, Psychic
Xerneas – Pokemon Ultra Moon
LEVEL: 100
ABILITY: Fairy Aura
HELD ITEM: Gold Bottle Cap
MOVES: Geomancy, Focus Blast, Grass Knot, Moon Blast
Xerneas – Pokemon Moon
LEVEL: 60
ABILITY: Fairy Aura
MOVES: Oblivion Wing, Horn Leech, Night Slash, Moon Blast
Leave a Reply