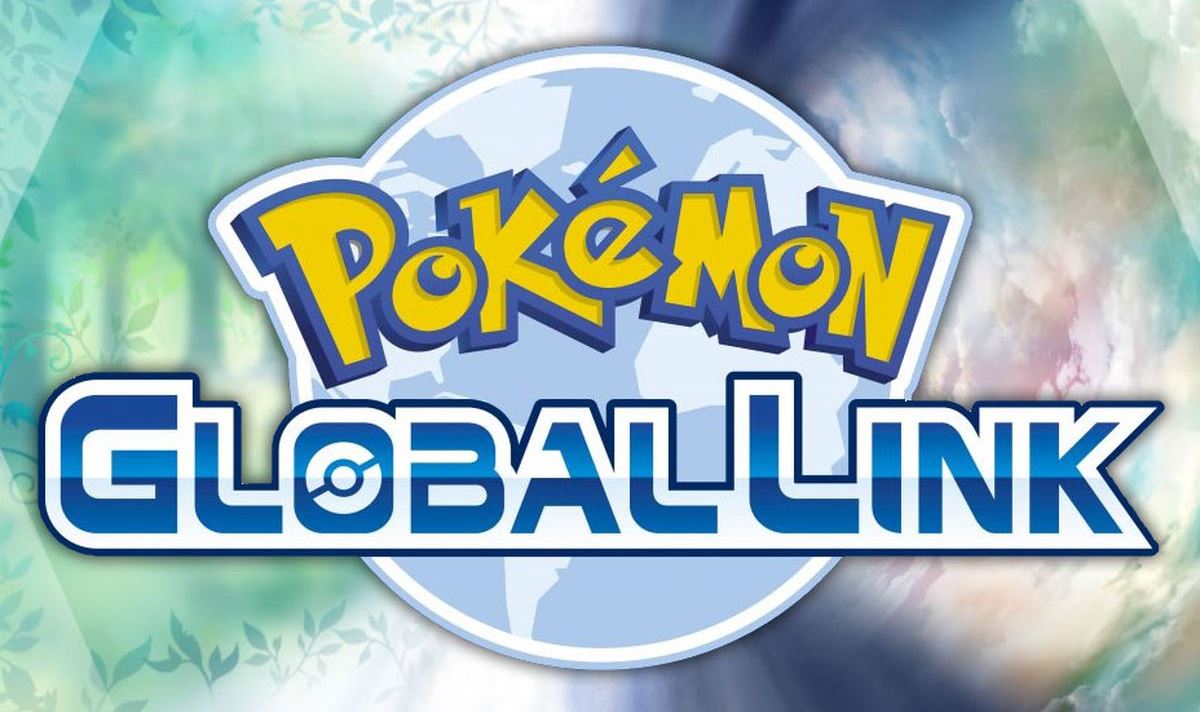 Players of the current 3DS titles (Pokemon Sun/Ultra Sun, Pokemon Moon/Ultra Moon,) can log in to Pokemon Global Link between now and February 24, 2020 to receive a special gift of Fennel's Munna from Black & White. The Pokemon will be in a Dream Ball with its Hidden Ability, along with the moves Hypnosis, Dream Eater, Rest and Sleep Talk. Players can get their present here.
Players will need to be able to login with their PGL account information. With over 9 years of service, how do you feel about saying goodbye to the Pokemon Global Link?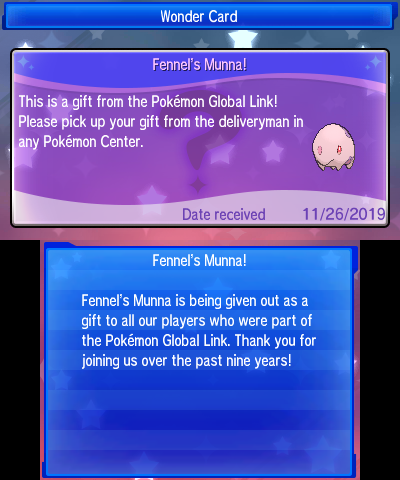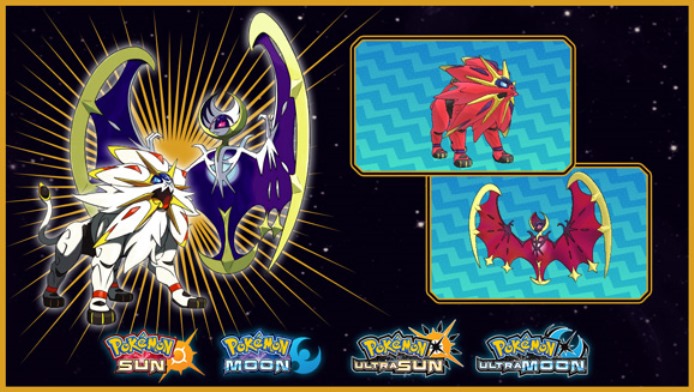 A new distribution has been announced for Pokemon Sun, Moon, Ultra Sun, and Ultra Moon. Between October 21 and November 10, players can obtain either Shiny Lunala or Shiny Solgaleo.
Shiny Lunala will be Lv. 60 with the moves Moongeist Beam, Psyshock, Moonblast, and Moonlight. Likewise, Shiny Solgaleo will also be Lv. 60, but has the moves Sunsteel Strike, Zen Headbutt, Noble Roar, and Morning Sun.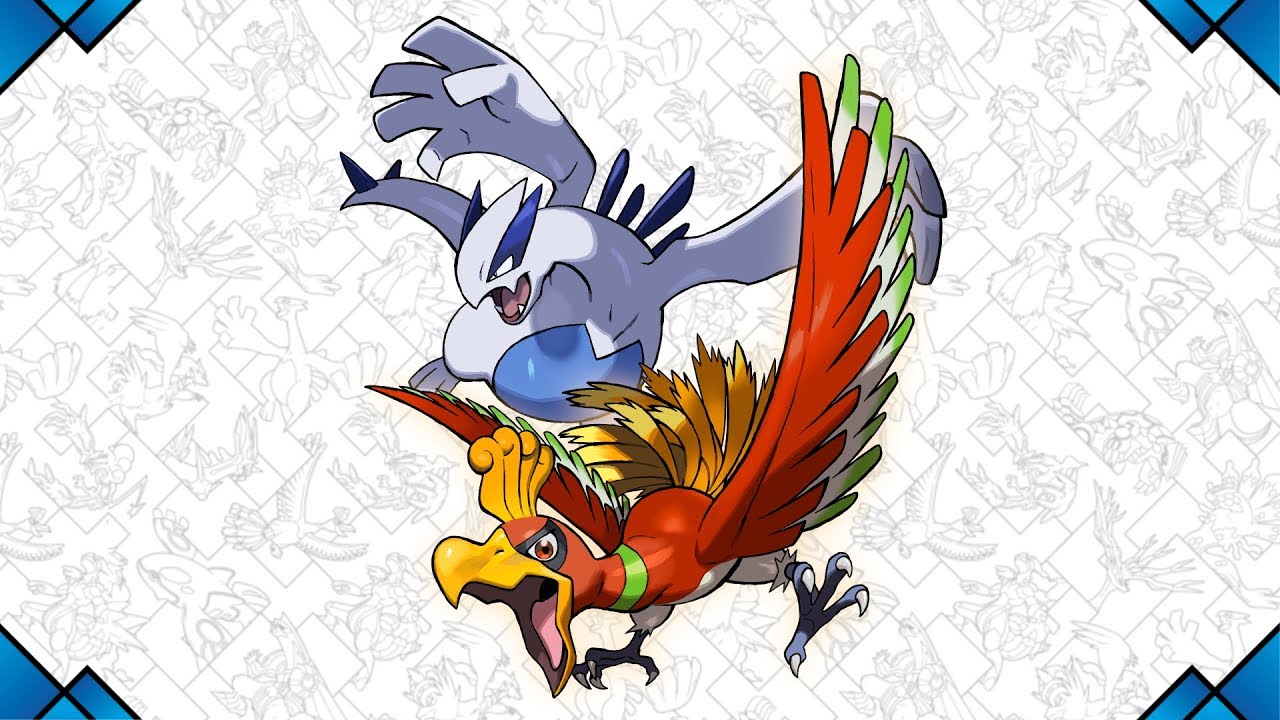 A new Pokemon distribution has started for the month of November. This month, players will be able to obtain Ho-Oh and Lugia.
Those in the United States will be able to obtain either of the two exclusively at GameStop up until November 25. Canadian players can visit EB Games for Ho-Oh and Lugia. Finally, those in the UK will find them at GAME.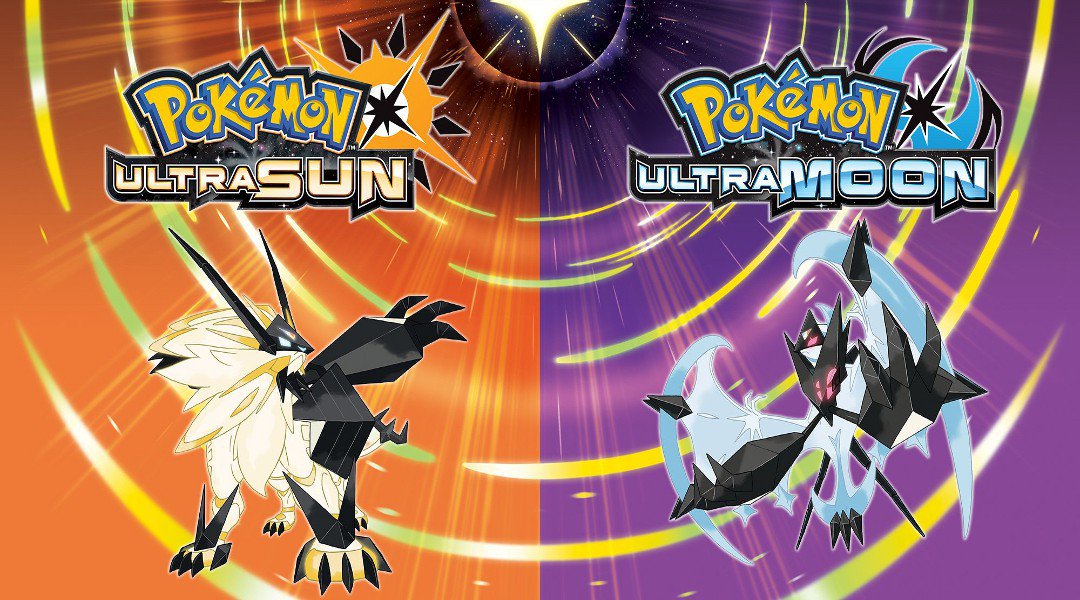 New details have arrived for the Ultra Spooky Cup, the latest battle competition playable in the latest Pokémon 3DS games. Only scary Pokémon can be used, and players will receive a shiny Mimikyu as a reward. Serebii.net has more details:
This is a Single Battle Competition where players use various spooky related Pokémon including Ghost-types, Dark-types, and those which have been known to wear costumes, and more even allowing for some Legendary and Mythical Pokémon. For a full list of eligible Pokémon, check out our Online Competition Section. Mega Stones are not permitted. All Pokémon will be raised to Level 50 for the duration of the competition.

Download Rules are now available for this competition in the Festival Plaza. Registration runs from October 18th through October 25th, 2018. Battles will run from October 26th through October 28th. All entrants will get Shiny Mimikyu as a reward which will be distributed to qualifying players in November.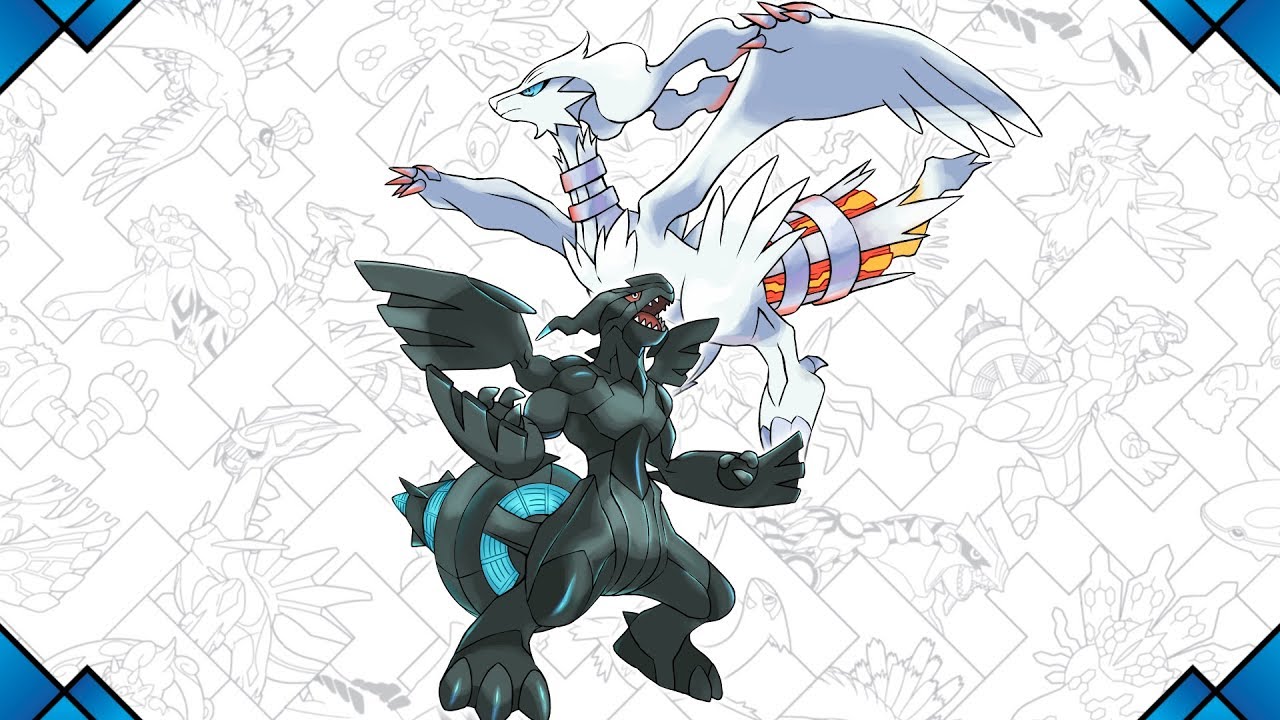 With a new month comes a new Pokemon distribution. During October, players will be able to obtain Reshiram and Zekrom as part of the latest Legendary Pokemon distribution.
Those in the United States will be able to obtain the two creatures exclusively at Target between October 19 and October 28. Canada will have access with the monthly Trainer Club Newsletter. Lastly, those in Europe and Australia will receive Reshiram and Zekrom through the Nintendo Network.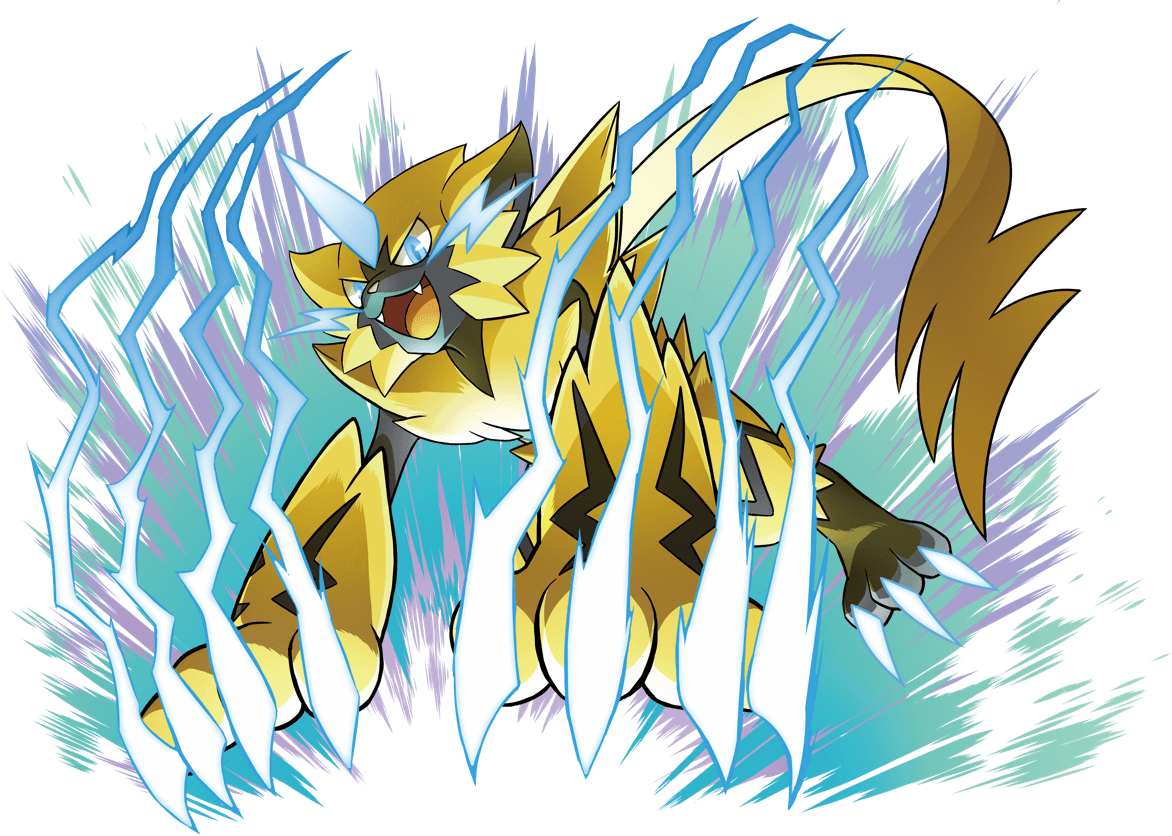 Pokemon Ultra Sun and Pokemon Ultra Moon are hosting a new distribution featuring the Mythical Pokemon Zeraora. It's already live in Europe, with the United States to follow soon.
Those in the UK and Spain can find Zeraora at GAME. Germany and Italy are offering it at GameStop while it's at GameMania in the Netherlands and Belgium.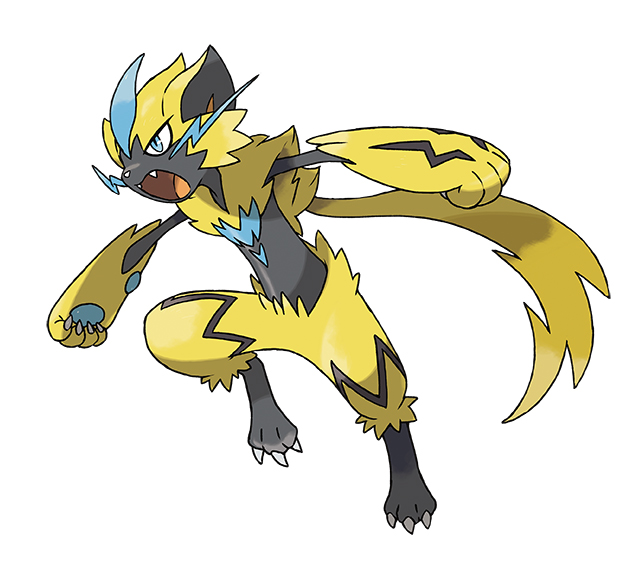 The final Mythical Pokemon of Generation 7, Zeraora, is on its way. The Pokemon Company confirmed today that the Electric type will be distributed in Europe, starting on October 1st till November 15th. The distribution will happen via participating retail stores. Zeraora will be at level 50, holding an Air Balloon and know the moves Plasma Fists, Thunder Punch, Close Combat and Thunder.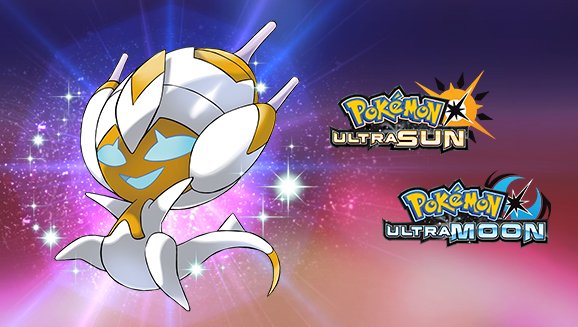 The Pokemon Company has announced that a distribution for a Shiny Poipole will start soon. The Ultra Beast is at level 40 and knows the moves Venom Drench, Nasty Plot, Poison Jab and Dragon Pulse. In the US, it will be distributed at Gamestop stores between September 17th and October 7th. In the UK, it will be distributed at Smyths Toys between September 17th and October 15th. The rest of Europe will receive it via the Trainer Club Newsletter in September.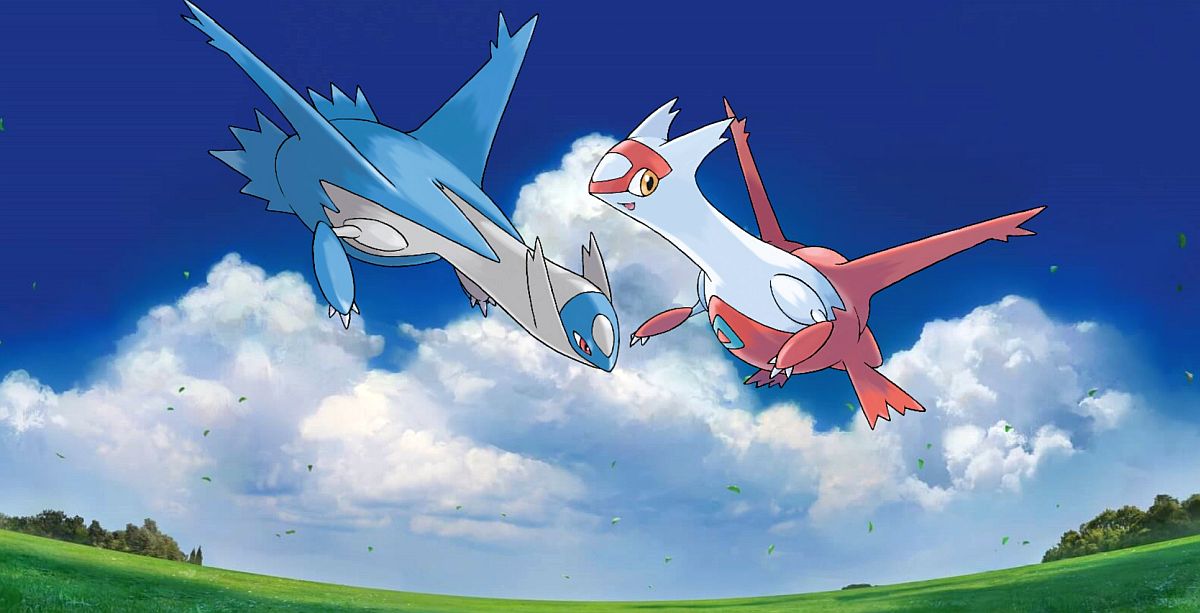 In advance of the distribution period for Latios and Latias in Pokemon Ultra Sun, Pokemon Ultra Moon, Pokemon Sun, and Pokemon Moon throughout the month of September, Game Freak has shared a developer video celebrating the duo of Eon Legendary Pokemon. Footage of the discussion can be viewed below.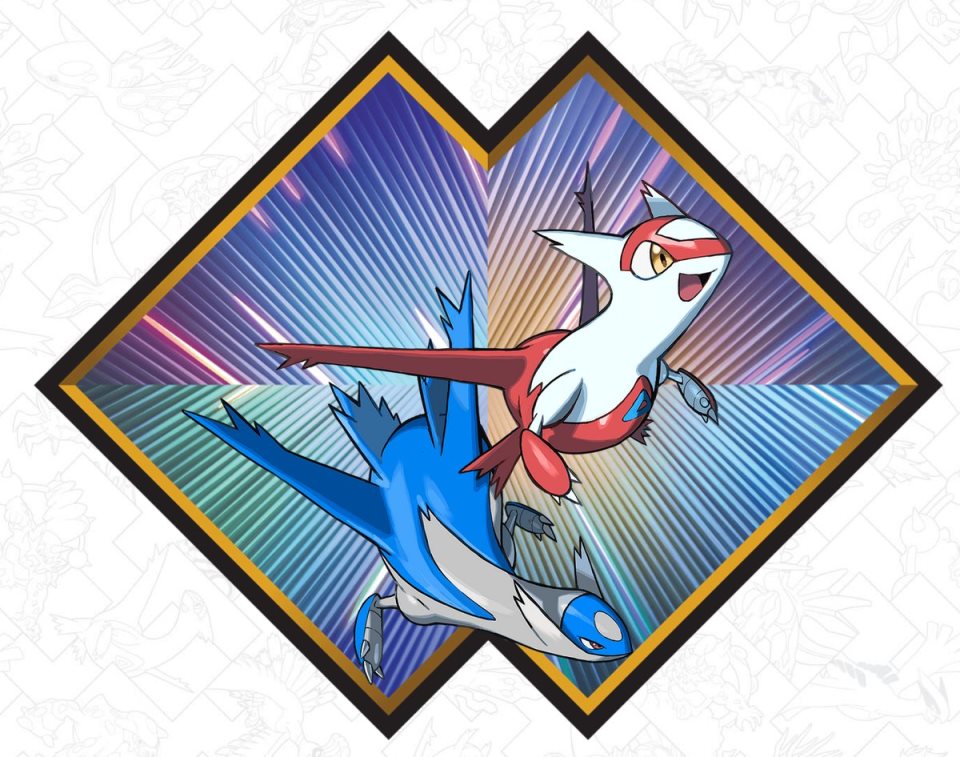 Latias and Latios will soon be up for grabs as the latest Legendary Pokemon distributions for Pokemon Ultra Sun, Pokemon Ultra Moon, Pokemon Sun, and Pokemon Moon. They'll be offered to players throughout the month of September.
In the United States, Latias and Latios can be found exclusively at Best Buy. Both can be obtained between September 2 and September 29.