FuRyu announces new Switch RPG Work x Work – Mother 3 director involved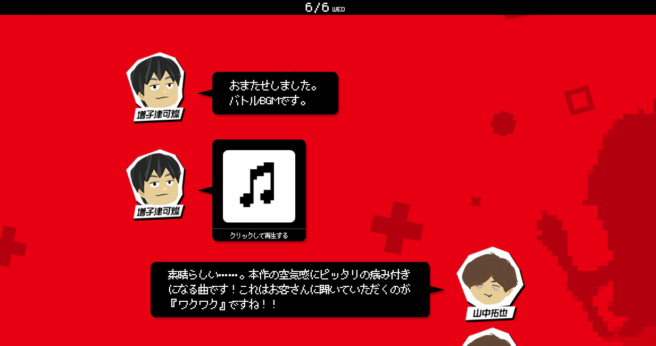 Update: More details have come out for Work x Work including the story of the game and who developing, courtesy from Gematsu for the translation.
Work x Work follows a prince with a mission to defeat the demon king and a hard-working young man working a part-time job who take on various dungeons with the unique visitors of the theme park "Heroes Land."
The role of the player is to become the protagonist's dog and guide the visitors of the theme park through its dungeons. Visitors, which consist of families, girls, and the like, will become your party members. Determine the timing of incoming enemy attacks and the points used for recovery medicine, and guide them to clear the dungeon.
By guiding visitors through the dungeon, you will receive "crowds" as salary, which can be used to buy weapons and items useful for work, as well as furniture to customize your room.
Development is being handled by Netchubiyori, whose previous works include Tsukitomo. Tsukiuta. 12 Memories for PS Vita and more. It is currently 75 percent complete.
Here are a few tidbits from Famitsu's interview with the developers:
– "It was originally being made for smartphones, but it moved to Switch and the scale of the game grew much bigger."
– "With the excitement surrounding Switch and the cute atmosphere fitting of handheld mode, we decided on the Switch."
– "I think this is the first time in this industry there is an okra-themed monster."
– "The basis of the scenario is a game where you entertain various customers through dungeons."
---
Original: Last week, FuRyu opened a mysterious teaser site. The latest issue of Famitsu reveals the project in question as "Work x Work".
Work x Work is a retro-inspired RPG. Some top talent is contributing to the project, including Mother 3 director Nobuyuki Inoue, Mother 3 artist Nobuhiro Imagawa, and former Shin Megami Tensei composer Tsukasa Masuko. For Work x Work, Inoue is handling the scenario, Imagawa is in charge of graphics, and Masuko is leading the way with sound. Suzuka Yamamoto and Takuya Yamanaka, who were on the team for The Caligula Effect, are directing and producing respectively. Takahiro Yamane is also the development director for this game.
Work x Work launches September 27 in Japan. Pricing is set at 4,980 yen.
Leave a Reply