Gal Metal – Bonus Tracks Vol. 1 DLC out now for free, more songs on the way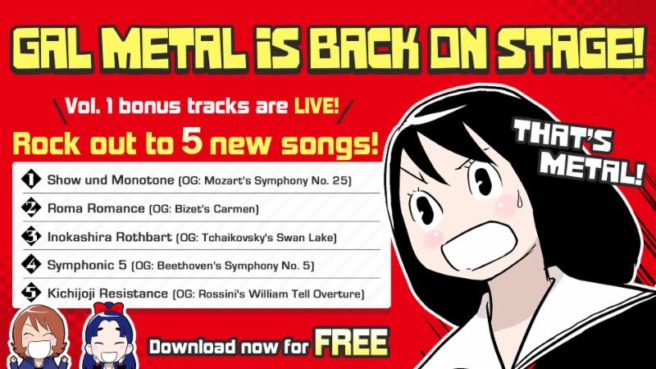 XSEED Games has announced that Bonus Tracks Vol. 1 DLC is out now for Gal Metal. Five free tracks are included: Show und Monotone, Roma Romance, Inokashira Rothbart, Symphonic 5, and Kichijoji Resistance.
All of these songs can be found on the Switch eShop as separate downloads for the digital version of Gal Metal and the physical "World Tour Edition". Those who own the physical release can download the DLC by searching for "Gal Metal World Tour Edition" on the eShop or Nintendo product page.
XSEED has also confirmed that an additional set of five free DLC songs are planned. However, a specific release date was not announced.
Source: XSEED PR
Leave a Reply