Game Informer ranks the top 50 games of 2015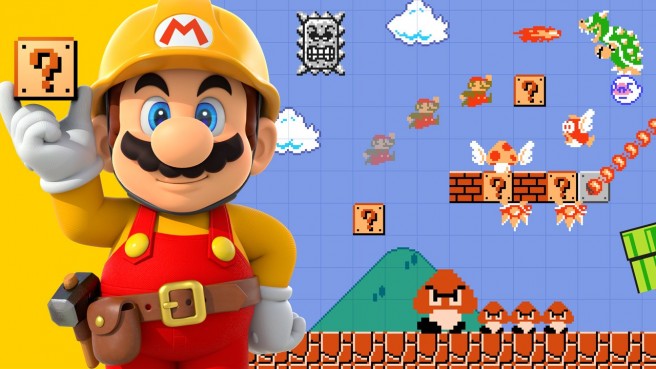 Game Informer has an annual tradition of sharing its top 50 games from a particular year. In the magazine's latest issue, they've done this once again – now for 2015.
Below is what Game Informer considers to be the top 50 games of last year (ranked by release date):
Dying Light
Evolve
Monster Hunter 4 Ultimate
Hand of Fate
Helldivers
City Skylines
Ori and the Blind Forest
Resident Evil Revelations 2
Bloodborne
Pillars of Eternity
Axiom Verge
BoxBoy!
Mortal Kombat X
Broken Age
The Witcher 3: Wild Hunt
Splatoon
Heroes of the Storm
You Must Build a Boat
Batman: Arkham Knight
Her Story
Rocket League
Galak-Z: The Dimensional
Volume
Madden NFL 16
Until Dawn
Lara Croft Go
Metal Gear Solid V: The Phantom Pain
Super Mario Maker
Destiny: The Taken King
Pro Evolution Soccer 2016
Undertale
Soma
LEGO Dimensions
NBA 2K16
The Beginner's Guide
Rock Band 4
Transformers Devestation
Jackbox Party Pack 2
Yoshi's Woolly World
Tales From the Borderlands
Life is Strange
Assassin's Creed Syndicate
Civilization Beyond Earth: Rising Tide
Halo 5: Guardians
The Room Three
Call of Duty: Black Ops III
Fallout 4
Rise of the Tomb Raider
Starcraft II: Legacy of the Void
Just Cause 3
Those who subscribe to Game Informer can learn about why each of the titles listed above were chosen. You'll also find games that were selected for certain awards.
Interested in seeing how previous years turned out? You can find the 2014 rankings here, 2013 rankings here, 2012 rankings here, 2011 rankings here, 2010 rankings here, and 2009 rankings here.
Leave a Reply