Game Informer review scores – March 2014 – Donkey Kong Country: Tropical Freeze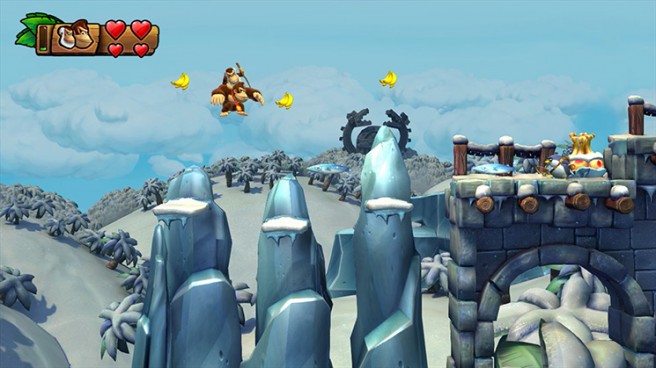 This month's Game Informer review scores are as follows:
Donkey Kong Country: Tropical Freeze – 9.25
Tomb Raider Definitive Edition – 9.25
Lightning Returns: Final Fantasy XIII – 7
Broken Age Act 1 – 8.5
Bravely Default – 8
The Banner Saga – 8.5
OlliOlli – 8
Danganronpa: Trigger Happy Havoc – 8.5
Dr. Luigi – 8
Republique – 7.5
Dragon Ball Z: Battle of Z – 7
Joe Danger Infinity – 8
Nidhogg – 8
Fable Anniversary – 8
The following tidbits come from Game Informer's Donkey Kong review:
Seems like generic worlds, ice, beach, jungle but "the variety is amazing"
Ride minecarts through saw mills, dash through a forest with a raging fire, etc.
Great difficulty balance, bonus stages are a bit ridiculous in difficulty though that is expected.
Water levels return, are very fun, better to control with analog stick than d-pad. For some reason you have to access the menu to pick one or the other.
Dixie and Cranky add new moves that work best to reach certain collectibles or specific platforming challenges. Rotating barrels allow you to select the best Kong for the job.
"Local Co-op is as much a mixed bag as the first installment."
6 worlds instead of 8 in the last game. But each level is larger. Reviewer says it rather have a smaller collection of the best levels Retro can make than a more bloated game with less quality levels and that is exactly what this game does.
Leave a Reply