GameStop to host new Pokemon Sun/Moon distribution event for Salazzle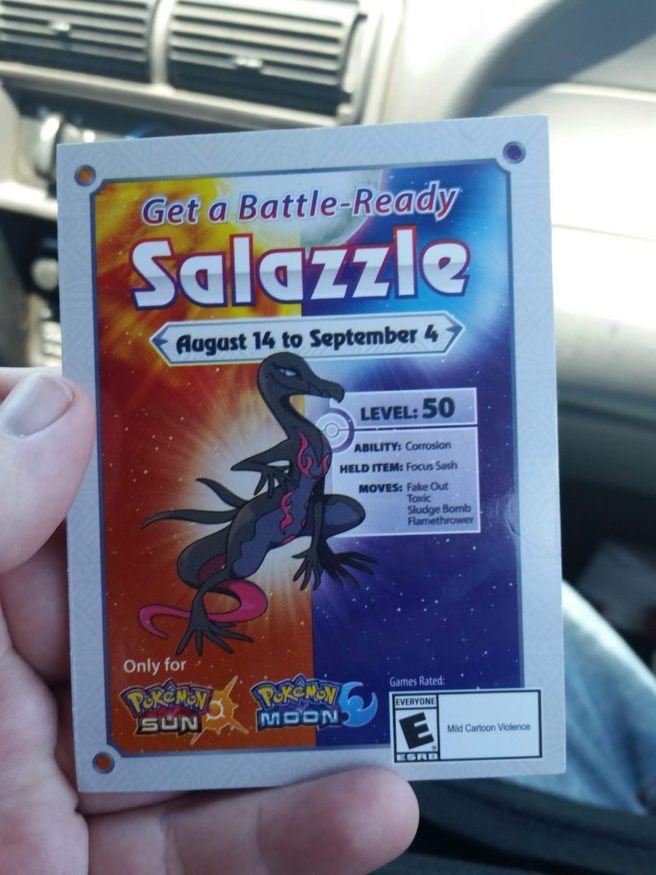 GameStop will soon be kicking off a new distribution event for Pokemon Sun/Moon. Early leaflets from the retailer confirm that Salazzle will be handed out to players.
Salazzle will come with the moves Fake Out, Toxic, Sludge Bomb, and Flamethrower. It will also be holding a Focus Sash.
GameStop's event will begin on August 14. It will last until September 4.
Leave a Reply