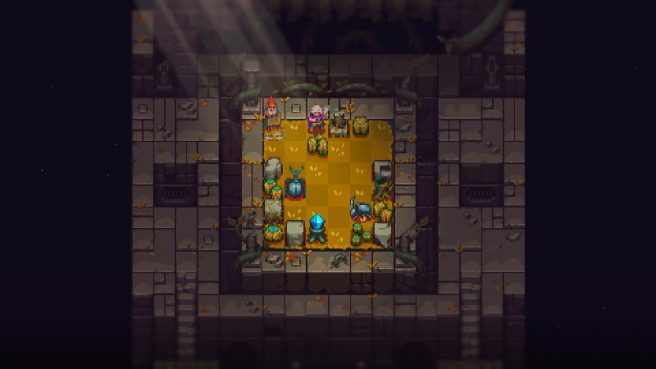 We reported earlier today that Gardener's Path is inbound for Switch this week, and we now have gameplay. The footage shows off the turn-based puzzle game.
For more information about Gardener's Path, check out the following overview:
An immersive 2D puzzle experience about sustaining natural harmony.
Gardener's Path is a top-down turn-based puzzle game, about fighting giant insects and protecting underground gardens.

Solve increasingly elaborate puzzles scattered throughout 60 handcrafted gardens, each one with their own set of friends and foes. Take the advantage in a fight by wielding powerful artifacts, allowing you to travel back in time and perform elemental attacks.

Fulfill your duty as a gardener, and fight against the pest of giant insects, to protect the ones you love.

Key Features

* 60 unique, hand-crafted puzzles
* Defeat insects while being aided by plants and power-ups
* Season based pixel art graphics
* Relaxing new-age soundtrack
* Garden logbook full of information and illustrations
You can find the gameplay for Gardener's Path below.
Gardener's Path will be out for Switch on December 22. It will support English, Japanese, French, German, Spanish, Russian, and Portuguese language options.
As a reminder, you can find the official website for Gardener's Path here.
Leave a Reply