God Eater live stream to be held this month with latest God Eater 3 news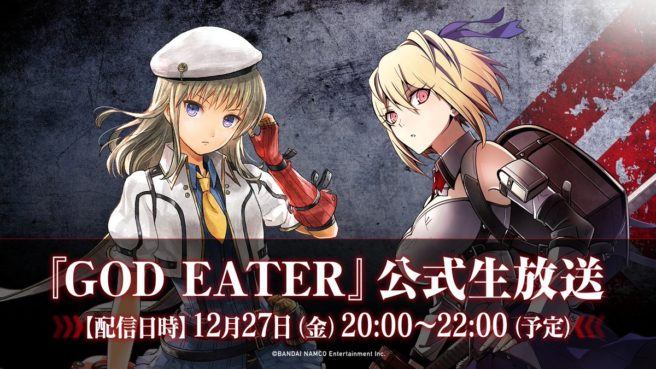 Bandai Namco is still cranking out support for God Eater 3, and we'll get a new look as to what's in store later this month. The company has announced another live stream that will be held on December 27 between 8 PM and 10 PM Japan time.
It can be seen live in the following YouTube video:
Series general producer Yusuke Tomizawa and series general director Hiroshi Yoshimura will be appearing during the stream, along with God Eater 3 producer Yuya Tomiyama and God Eater: Resonant Ops producer Hiromi Otsuka.
Leave a Reply