Gods & Monsters team shares message about the delay, Ubisoft hoping it'll become a franchise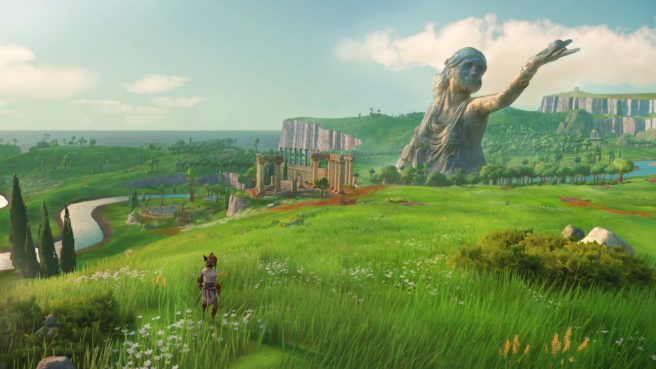 Gods & Monsters was hit with a delay this week, which many saw coming due to a lack of news following the initial reveal at E3 2019 back in June. Instead of February, Ubisoft has pushed the game back into the next fiscal year starting April 2020.
After the delay was announced, the Gods & Monsters team shared a message for the fans. It reads in full:
One ambition with Gods & Monsters has always been to create a unique and epic journey where you explore a beautiful world in which you fight dangerous mythological creatures, use extraordinary powers bestowed by the gods and save the world from the deadliest creature in Greek mythology.

We have made the decision to take more time to polish our game so that we can deliver an even more incredible and memorable experience across all platforms.

We cannot thank everyone enough for your interest in this exciting project. Your passion and engagement continue to drive us to create wonderful worlds and unique games.

We can't wait to show you more of Gods & Monsters.
In other Gods & Monsters news, Ubisoft EMEA executive director Alaine Corre spoke about the company's long-term interest in the IP and hoping it will become a franchise in a recent issue of MCV. He said:
"That's the dream of every publisher. When we are bringing a new IP, we hope that it will please a lot of fans and that they will go on playing. We're going to go on feeding this game with new things along the way. So ideally if the fans response positively, it will have a long life in the future.

What we would like is to convince not only the hardcore gamers but also a more casual audience to be able to play together in their living room, to spend many hours altogether in their living room, to spend many hours together to play the game. It's something that we have done for a while, to reach this kind of population, and we wanted to have one of our best teams to work on such a game so that we can also get more variation in our portfolio. We think that Gods & Monsters will please and surprise a lot of people when it comes out."
Leave a Reply