Golf Story physical pre-orders go live September 28, GALF to be made into a functional version for NES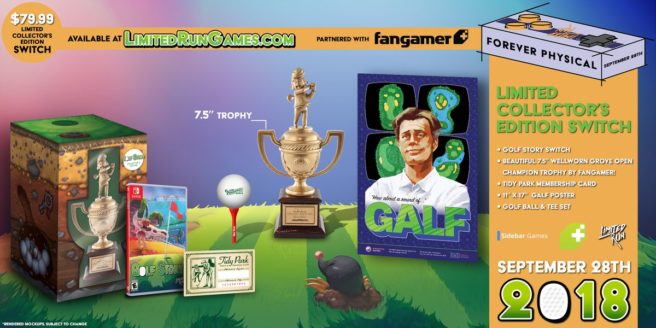 Limited Run Games has announced that pre-orders for the physical version of Golf Story open next week. Fans will be able to reserve a standard copy or collector's edition starting September 28. We have a look at the collector's edition above.
Limited Run says it already has the first 10,000 copies available. While the collector's edition won't ship until later, you'll be able to have the game shipped separately from the rest of the CE.
Lastly, Spoony Bard Productions has been brought in to make a functional version of GALF for the NES. It'll be released on cartridge for the NES "or favorite clone console."
Leave a Reply