Google Maps celebrates Mario Day with Mario Kart collaboration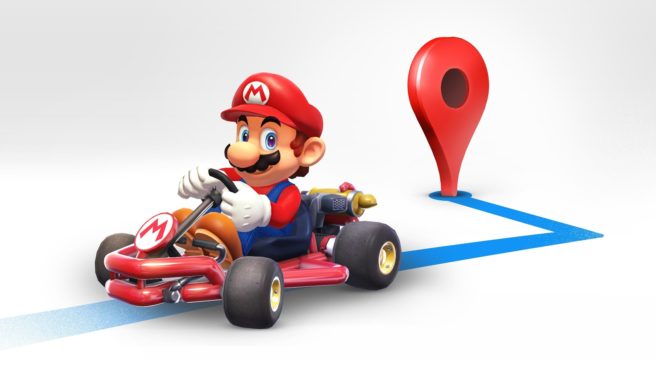 Tomorrow is March 10, which is recognized as Mario Day. To celebrate, Google Maps has a little something special in store.
For the next week, Google Maps on iOS and Android will let users switch the blue navigation arrow that marks your car's position in navigation mode into a special Mario Kart version. You can do so by pressing the yellow question mark button at the bottom of the app. After this, a "Mario Time" message will appear.
Leave a Reply