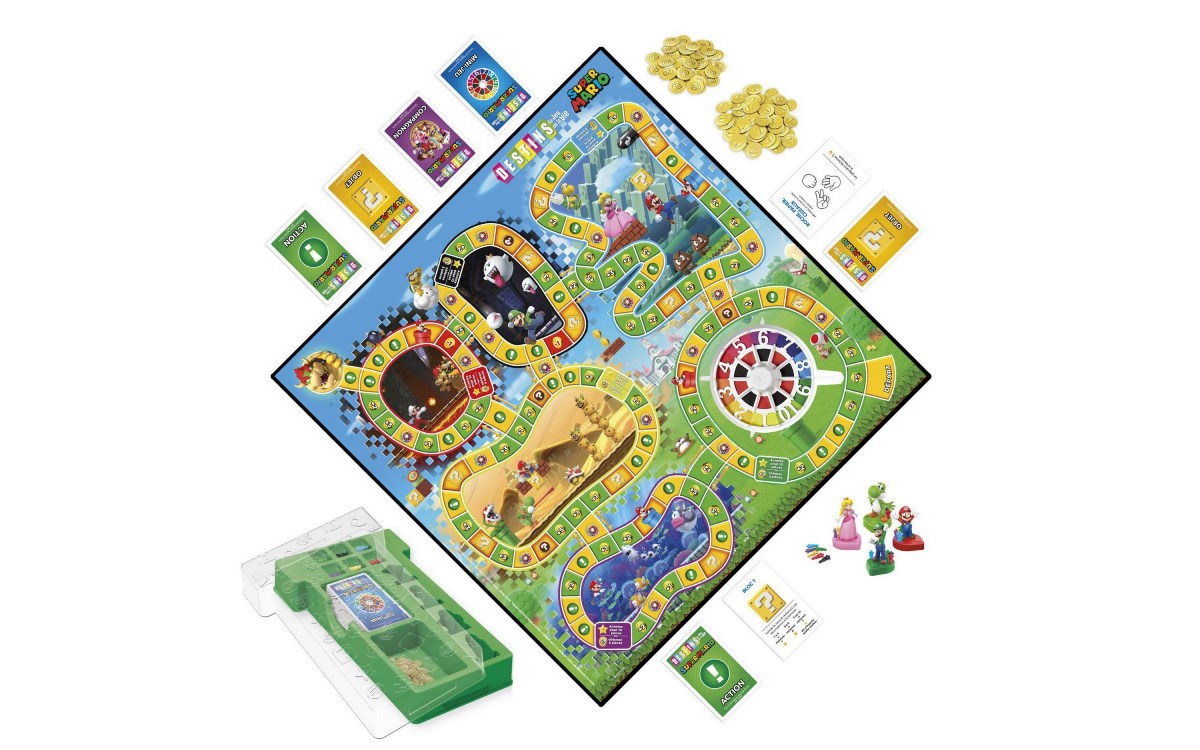 Update (7/9): Amazon has now opened pre-orders here. Based on the listing, it looks like this is ready to ship.
---
Original (7/1): Hasbro is teaming up with Nintendo on a unique twist on a classic board game. The Game of Life: Super Mario Edition will release this summer, it's been announced.
Mario, Luigi, Peach, and Yoshi are primarily featured. Players will be "journeying through the Mushroom Kingdom" as they "move around the looping paths of the gameboard as they collect coins, power up with items and companions, and play fun minigames along the way such as Rock Paper Scissors, Thumb Wars, and Spin-Offs." It all culminates with a battle against Bowser.
Here's some additional information and photos: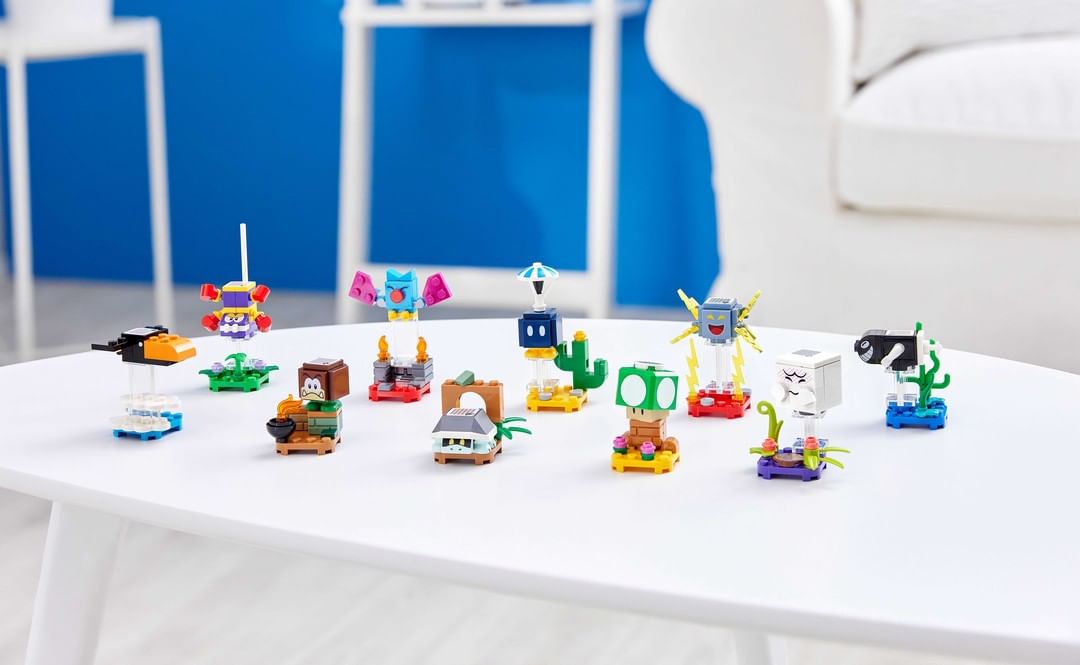 The LEGO Adventures with Luigi set is due out in August. Aside from that though, more products will be introduced as part of the LEGO Mario line.
Ten new LEGO Super Mario Character Packs will be released as part of Series 3. The lineup includes: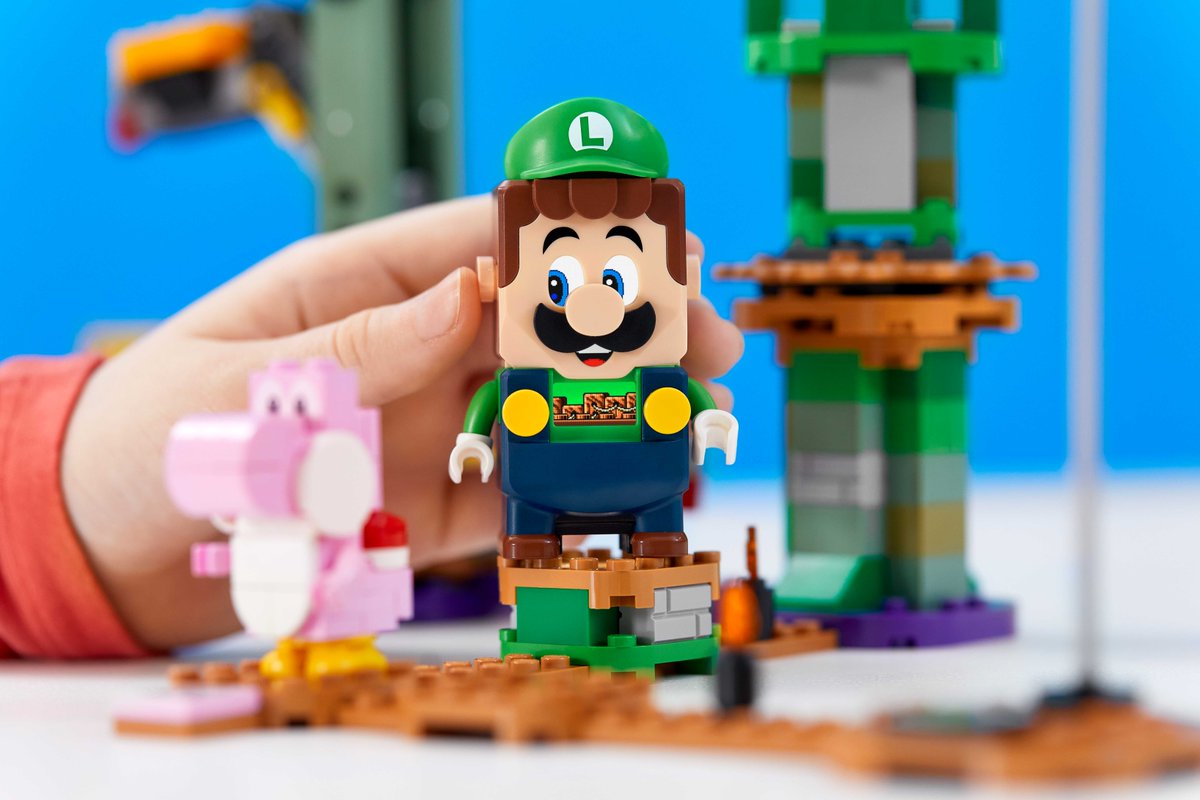 Update: Amazon has opened pre-orders here.
---
Original: After it was leaked a couple of days ago, the Adventures with Luigi set has been officially announced for the LEGO Super Mario line. It will release on August 1.
Here's a rundown of information:
There's been a lot of talk this week surrounding the possibility of a Luigi set for LEGO Super Mario. Much of the discussion started after Mario himself started calling out to his brother. An announcement is expected in the near future, but it seems that the news has leaked early.
Amazon China is now listing an Adventures with Luigi for LEGO Super Mario. Similar to Mario, he will have his own figure to connect sets to.
Below are a few photos: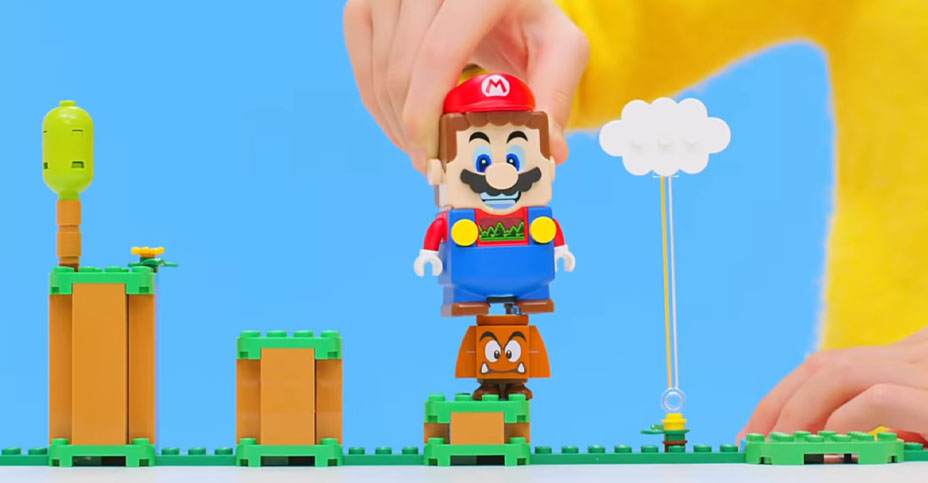 LEGO and Nintendo have collaborated over the past year on a number of different sets based on the Super Mario series. Luigi now appears to be joining the lineup.
Despite technically being a toy, LEGO Super Mario received a firmware update this week. Twitter user AyliffeMakit noticed that the character is now calling out to Luigi – something that hasn't happened before.
Here's a look: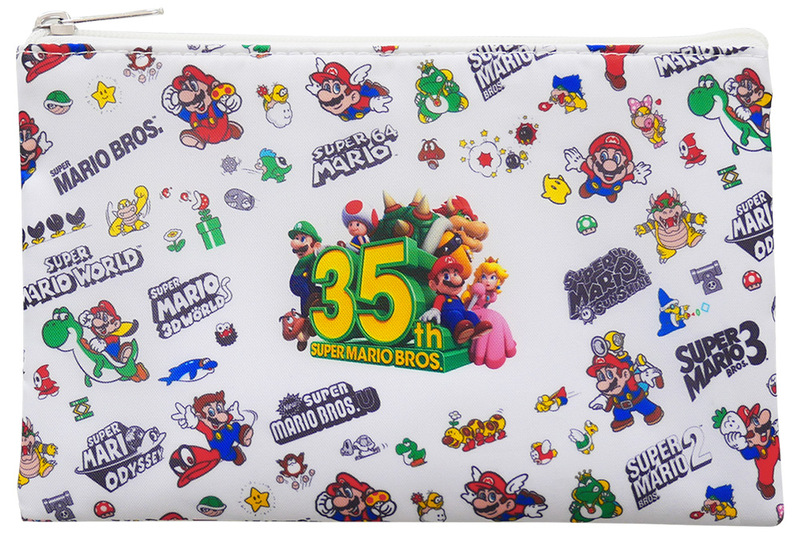 Over on My Nintendo Europe, a new physical reward has been added. Members can get their hands on a Super Mario Bros. 35th anniversary zipper pouch. It costs 350 Platinum Points.
The pouch can be redeemed here. Note that it will only be offered until April 28, or while stocks last.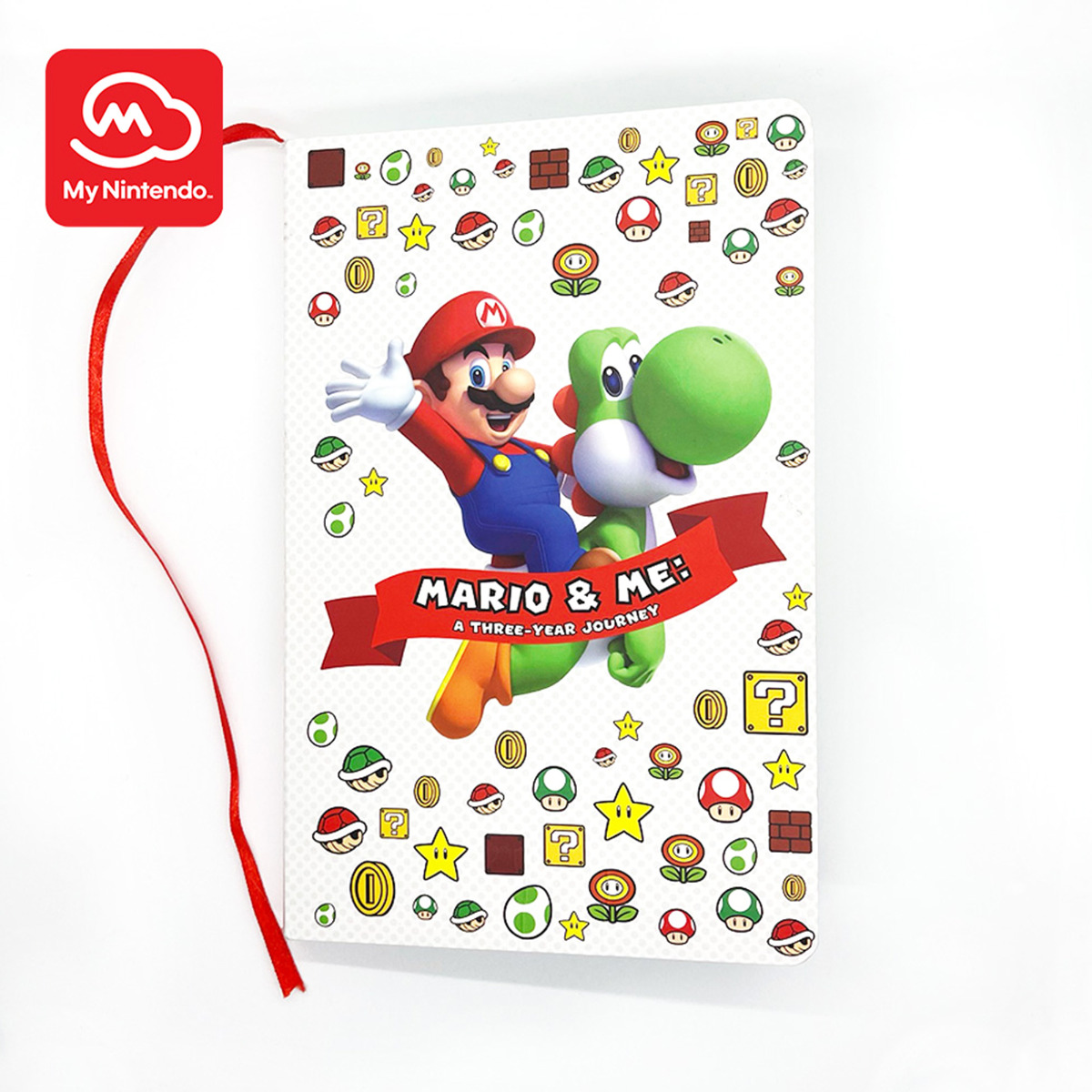 Two more physical rewards have been added to My Nintendo, both of which celebrate MAR10 Day. Along with a zipper pouch, members can spend their points on a "Mario & Me" three-year journal book.
Below are the official descriptions: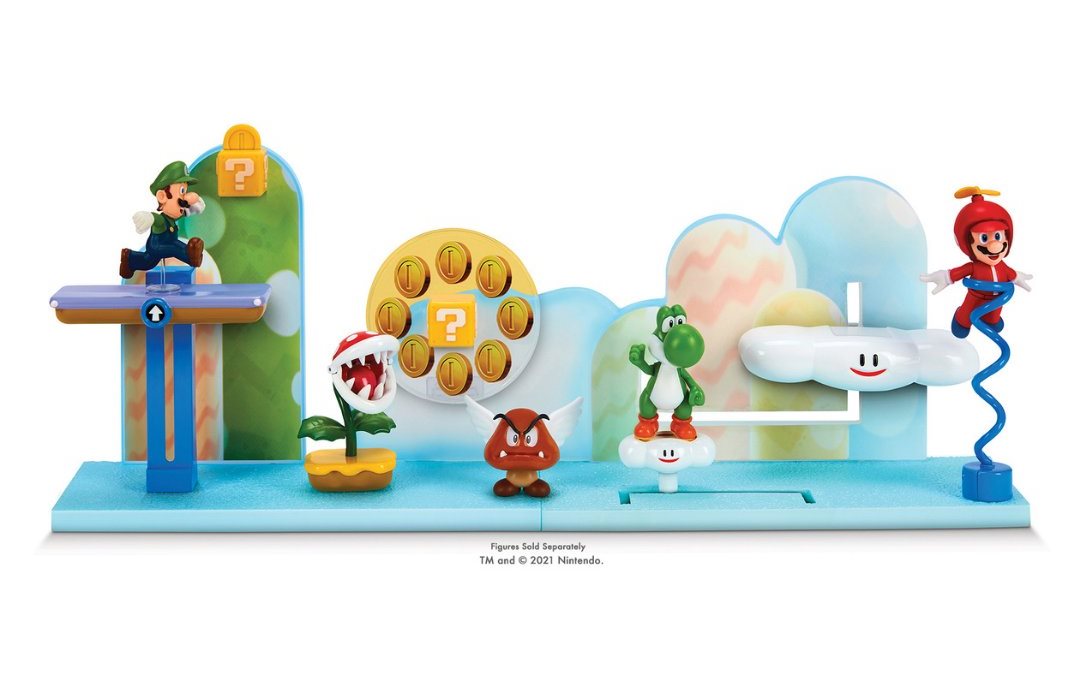 Jakks Pacific's MAR10 Day celebrations continue. After revealing the Bowser's Airship Playset and Super Mario 3D World 3-Pack, we're now hearing about the Super Mario Deluxe Cloud Playset.
The set is highlighted by a 2.5" Propeller Mario. It also has a Piranha Plant, coin box with coin that pops up, and a coin wheel that spins.
Jakks Pacific will release the Super Mario Deluxe Cloud Playset this fall for $29.99. Pre-order should open soon on Amazon.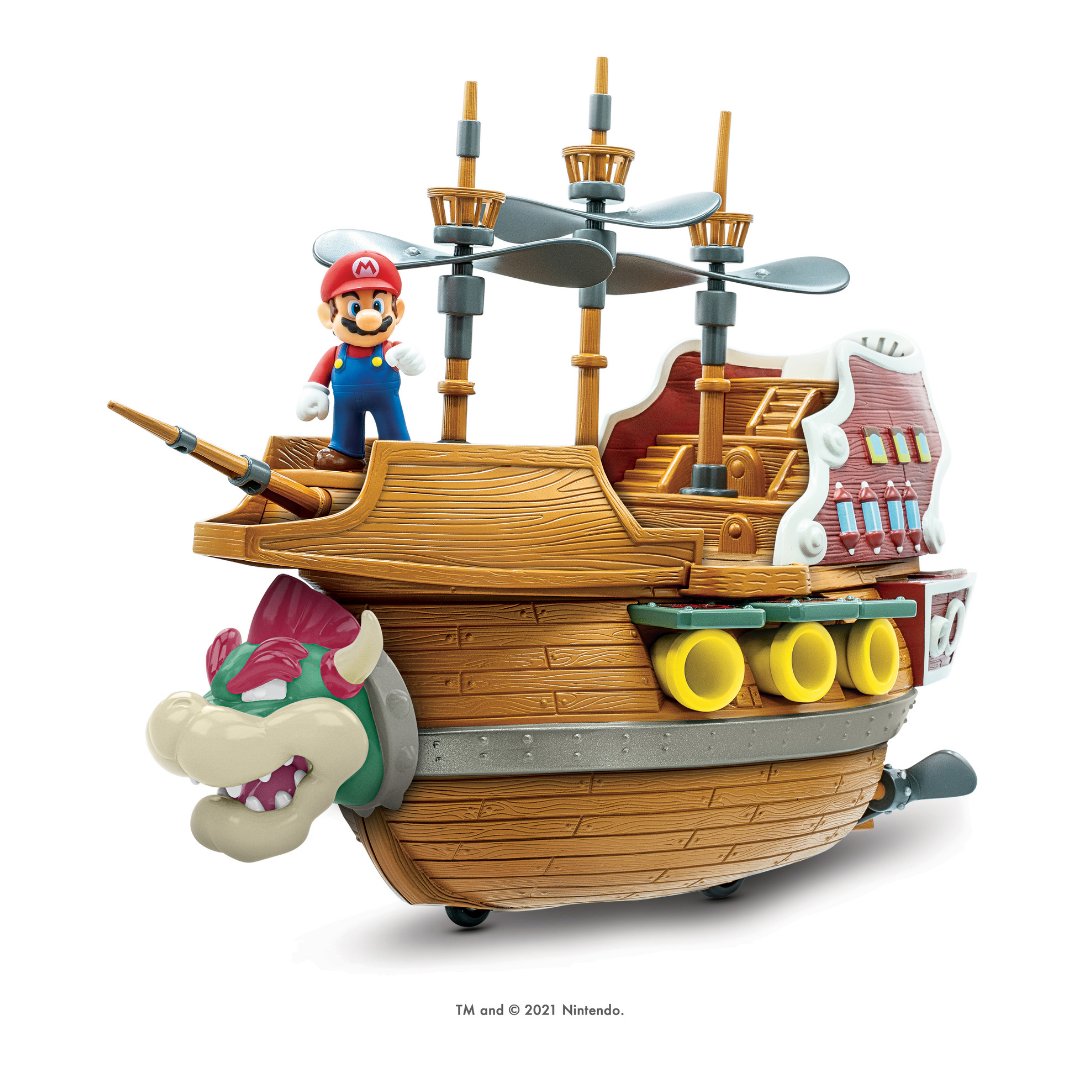 Jakks Pacific is expanding its Nintendo line with a new toy. The Super Mario Bowser's Airship Playset is scheduled for this fall, the company revealed today.
The playset features a 2.5-inch Mario figure and has electronic music, spinning propellers, and rocking wheels. You can even remove the top deck to store a few more figures.
Below are a couple of extra photos: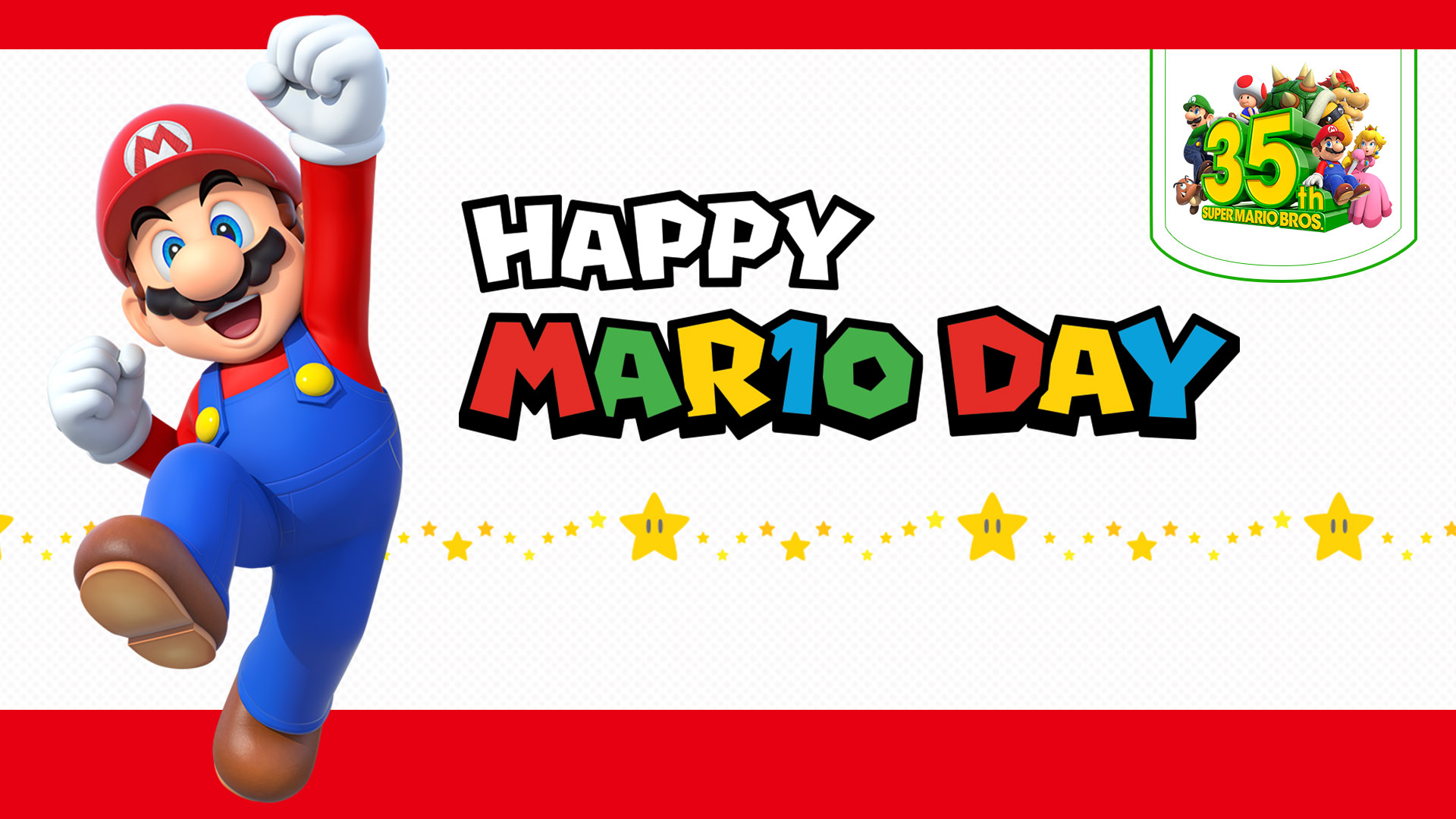 MAR10 day is coming up very soon, and Nintendo is celebrating the event with some special discounts. A few of the company's games have now been discounted on the Switch eShop as well as at retailers:
The lineup includes: