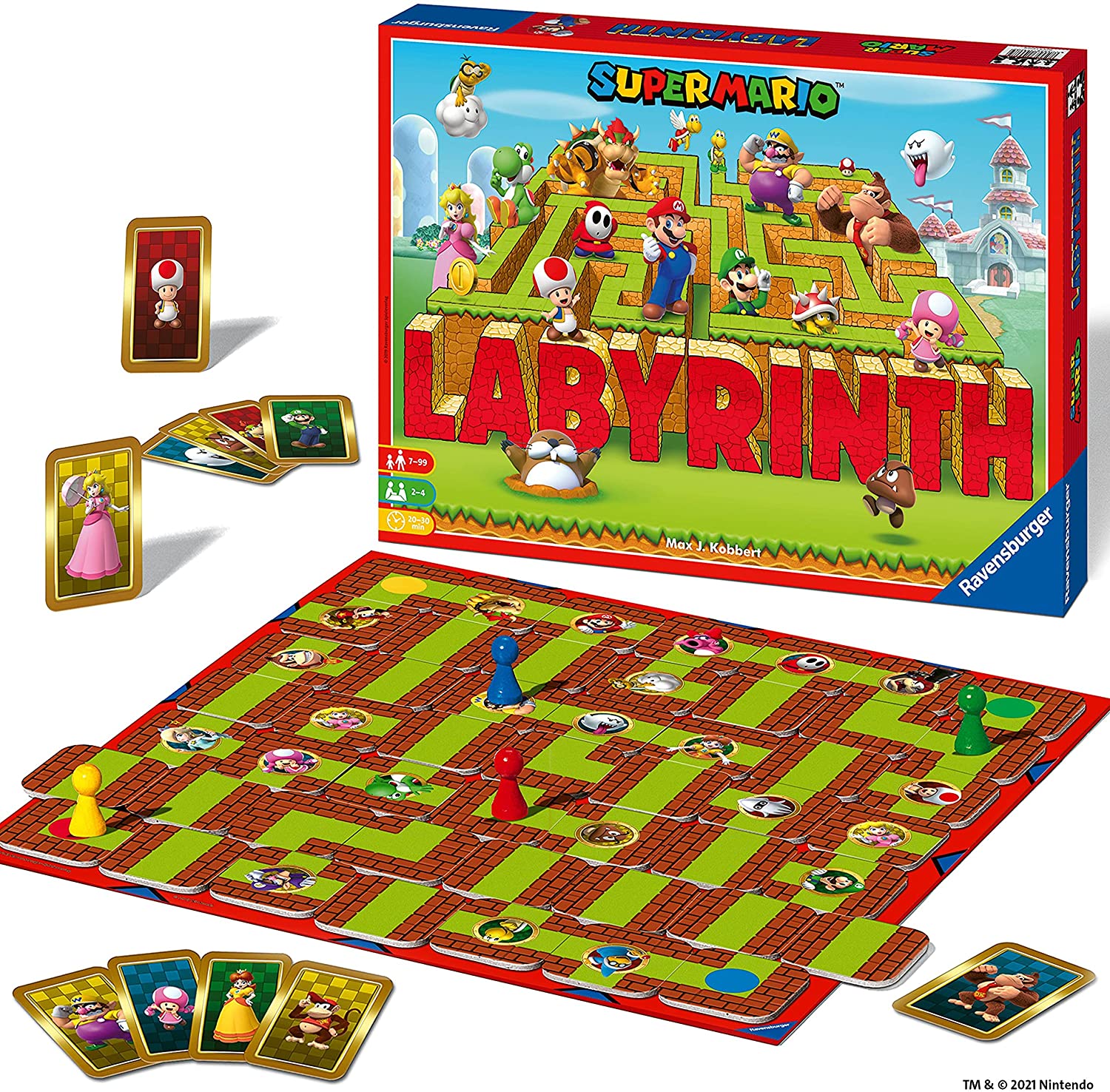 The classic board game Labyrinth will soon have new adaptations of Mario and Pokemon, retailer listings reveal.
For those that are unaware, Labyrinth has been around for 35 years. The board game involves shifting the maze and moving along the path in hopes of getting the characters on your cards while blocking your opponents. If you're the first to find all of your characters and make it back to the starting place, you'll be the winner. It's said to be easy enough for kids to play but fun for adults as well.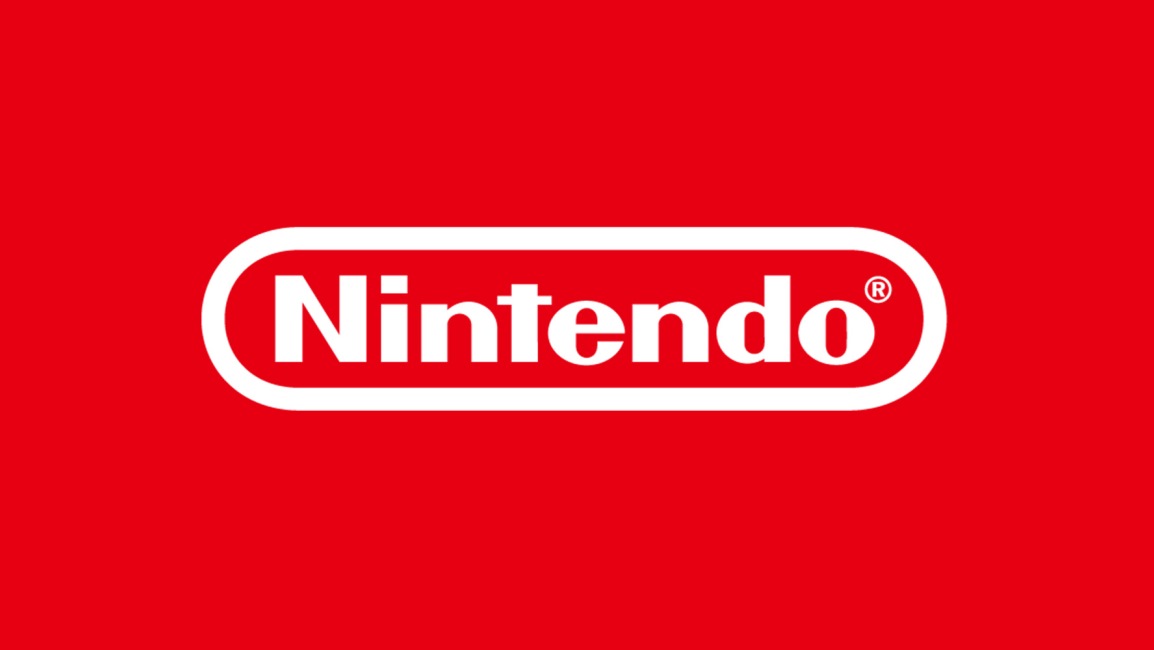 There's been a lot of talk about plans to feature Nintendo at the Tokyo Olympics that ultimately fell through. Earlier this year, we heard about a segment with Mario that never came to be. More recently, Nintendo music was close to being a part of the opening ceremony, and Lady Gaga was even going to appear dressed with Mario's hat.
Bunshun has now come forward with another major leak that details various changes for the Olympics. In a proposed video, Mario would be going back to Tokyo through a pipe. He would then be throwing a ball that is passed among various popular characters before finally returning to Mario's hand. Mario from there dives into two screens and that's the start of the actual opening ceremony.
Here's a look at some sketches: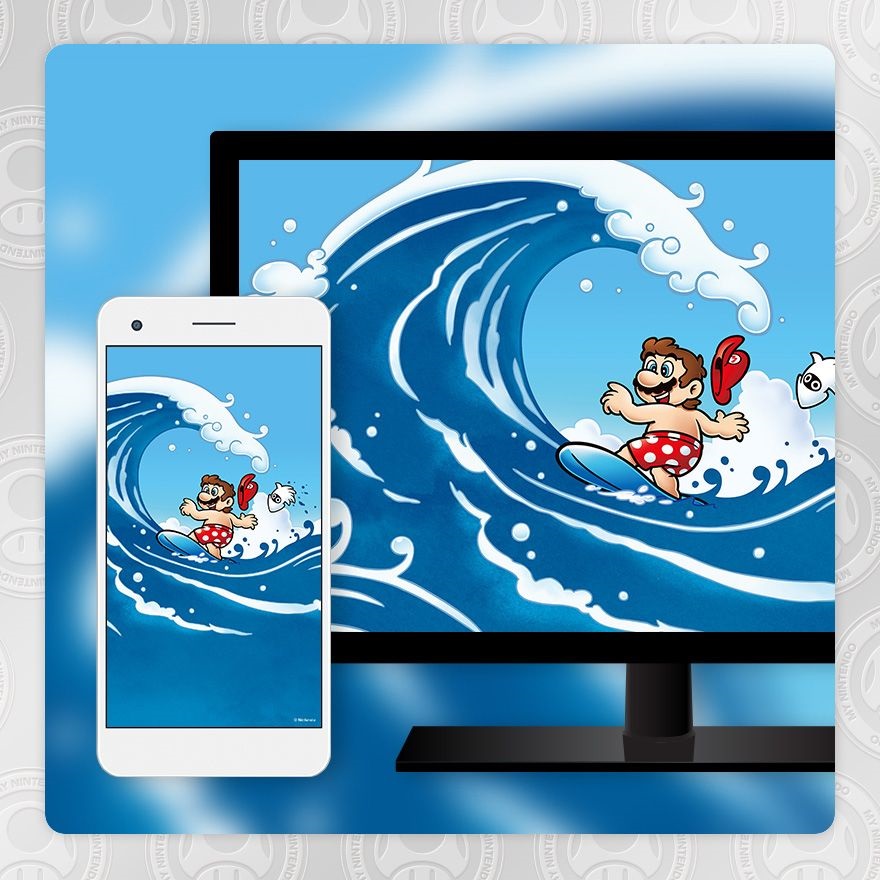 A new summer-themed wallpaper has been added to My Nintendo in North America. The design shows Mario surfing, and a Blooper is present as well.
You can claim the wallpaper on My Nintendo here. It'll only set you back 50 Platinum points.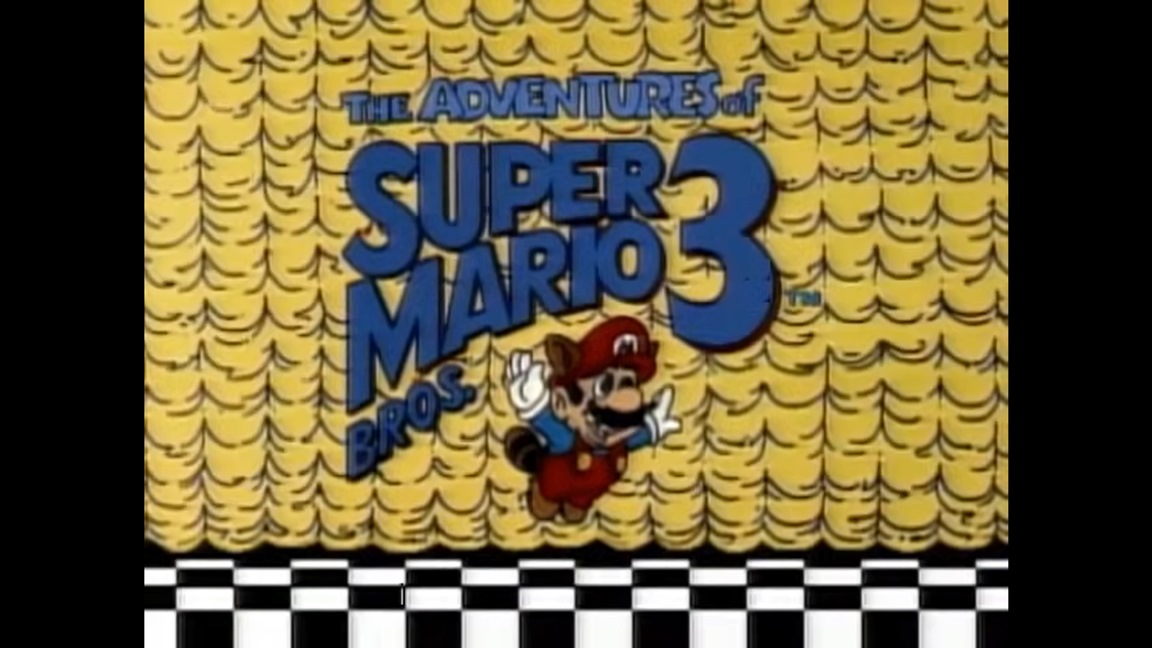 Charles Martinet has long been associated as the voice of Mario. However, he's not the only one to have played the character. Walker Boone voiced the famous plumber in The Adventures of Super Mario Bros. 3 and Super Mario World, two animated shows that aired during the early '90s.
Sadly, Walker has passed away. His death actually occurred towards the beginning of the year, but it seems as though the news went largely unnoticed until today.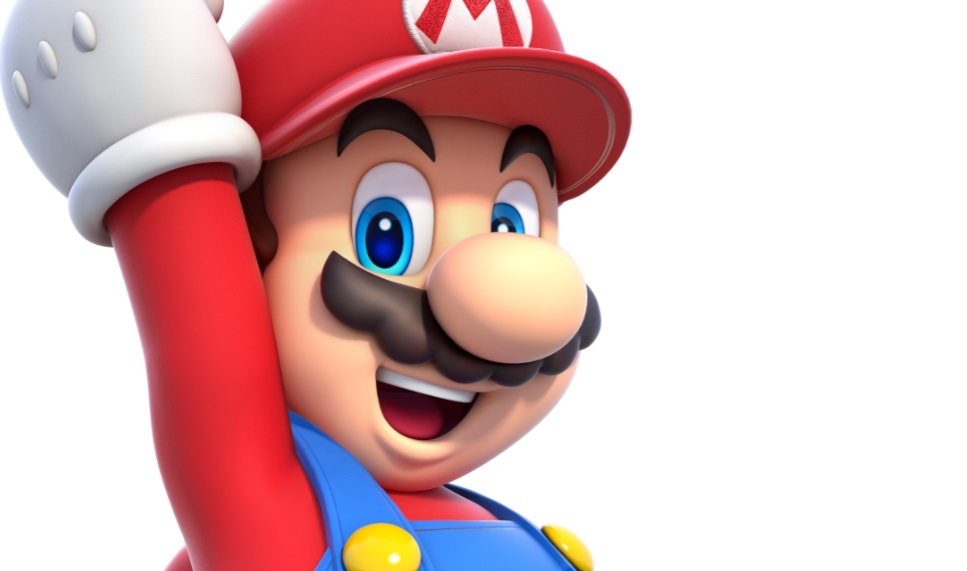 There hasn't been much casting news surrounding the Super Mario animated movie (or news about the film in general), but it seems that Sebastian Maniscalco is voicing a character.
The actor and comedian appeared during the latest episode of Bertcast where he casually mentioned his involvement. Maniscalco said that he's "in the movie Super Mario Bros., an animated movie" before adding that he's "playing Spike, their boss."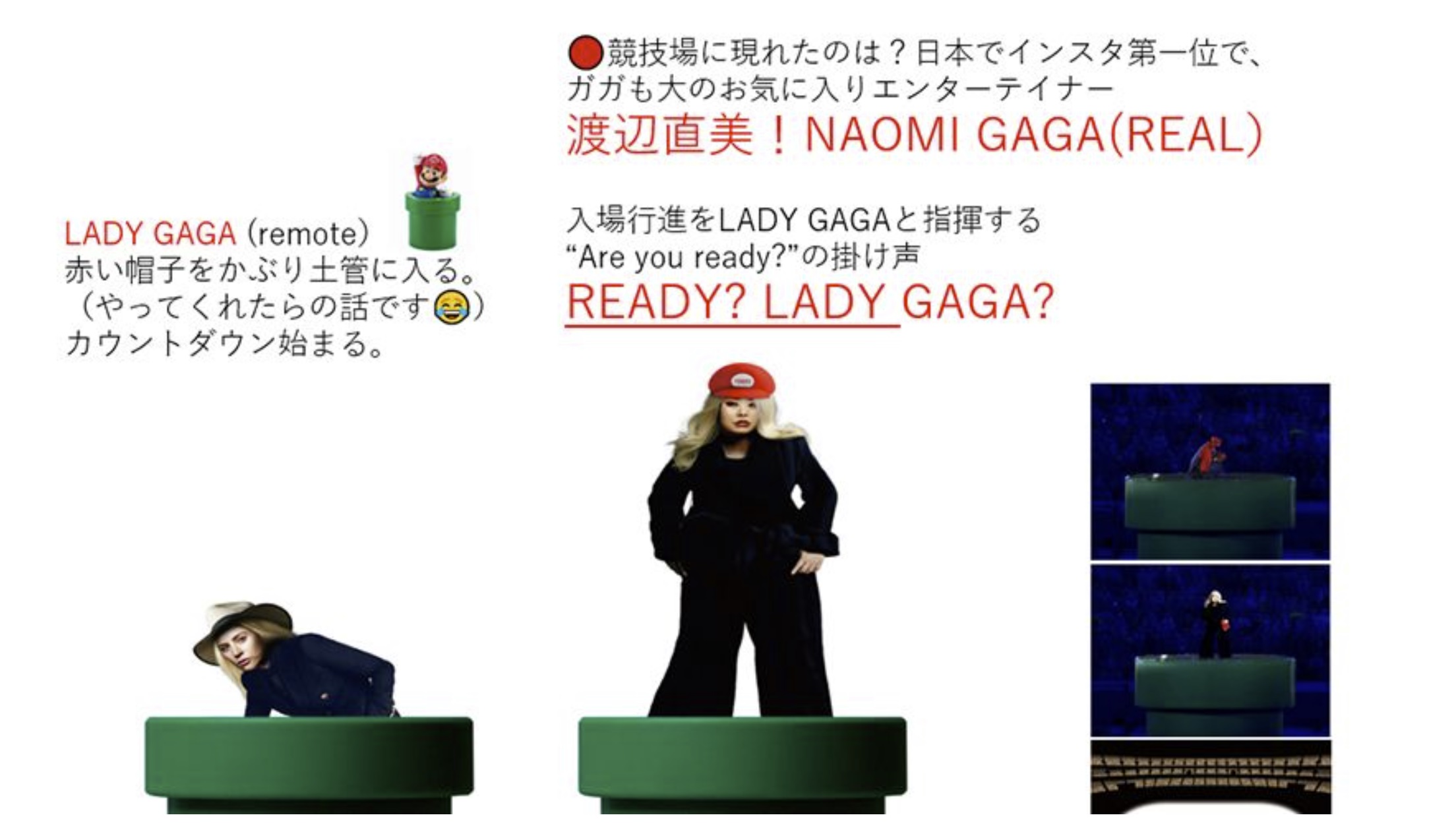 If you watched the opening ceremony for the Tokyo Olympics a few days ago, you may have recognized some familiar tunes. The event featured music from a bunch of different gaming franchises ranging from Final Fantasy to Sonic. Nintendo, however, wasn't involved at all.
For some, this may have come as a surprise. Nintendo is a top icon when it comes to gaming in Japan, and Mario had a notable presence for the Rio Olympics in 2016. Not only did the character appear in a video, but Shinzo Abe – who was the Prime Minister of Japan at the time – came out of a Warp Pipe wearing the plumber's hat.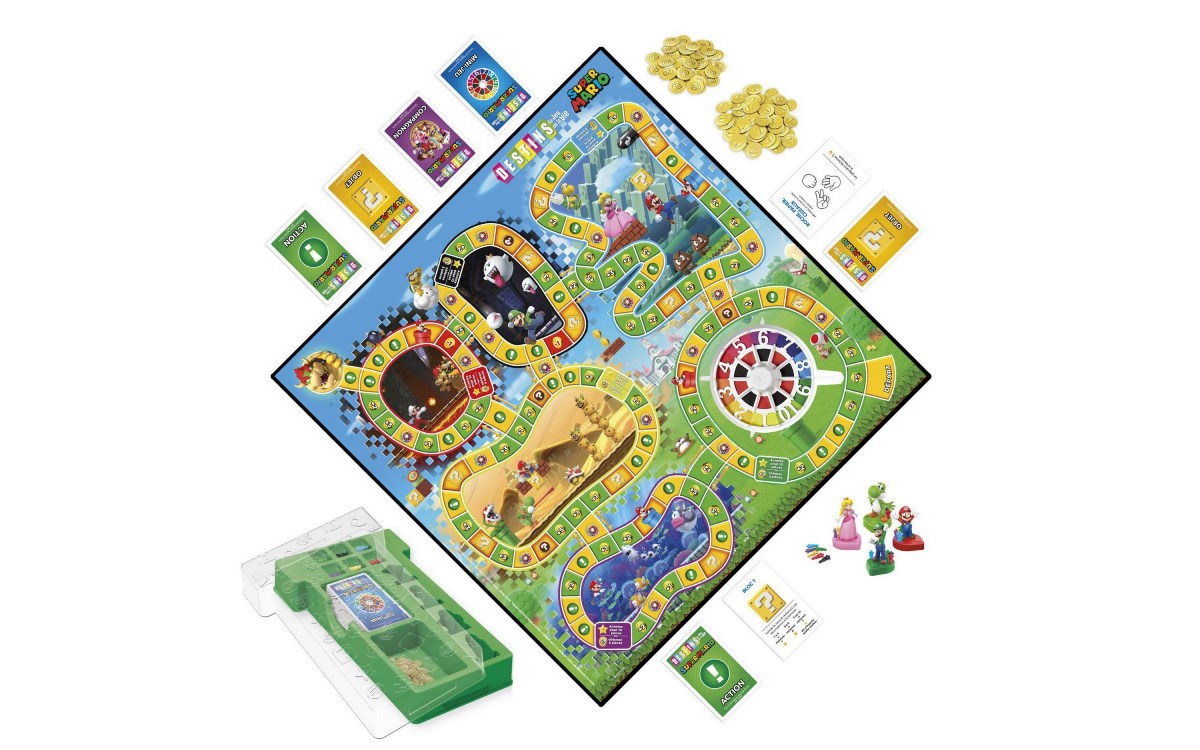 Update (7/9): Amazon has now opened pre-orders here. Based on the listing, it looks like this is ready to ship.
---
Original (7/1): Hasbro is teaming up with Nintendo on a unique twist on a classic board game. The Game of Life: Super Mario Edition will release this summer, it's been announced.
Mario, Luigi, Peach, and Yoshi are primarily featured. Players will be "journeying through the Mushroom Kingdom" as they "move around the looping paths of the gameboard as they collect coins, power up with items and companions, and play fun minigames along the way such as Rock Paper Scissors, Thumb Wars, and Spin-Offs." It all culminates with a battle against Bowser.
Here's some additional information and photos: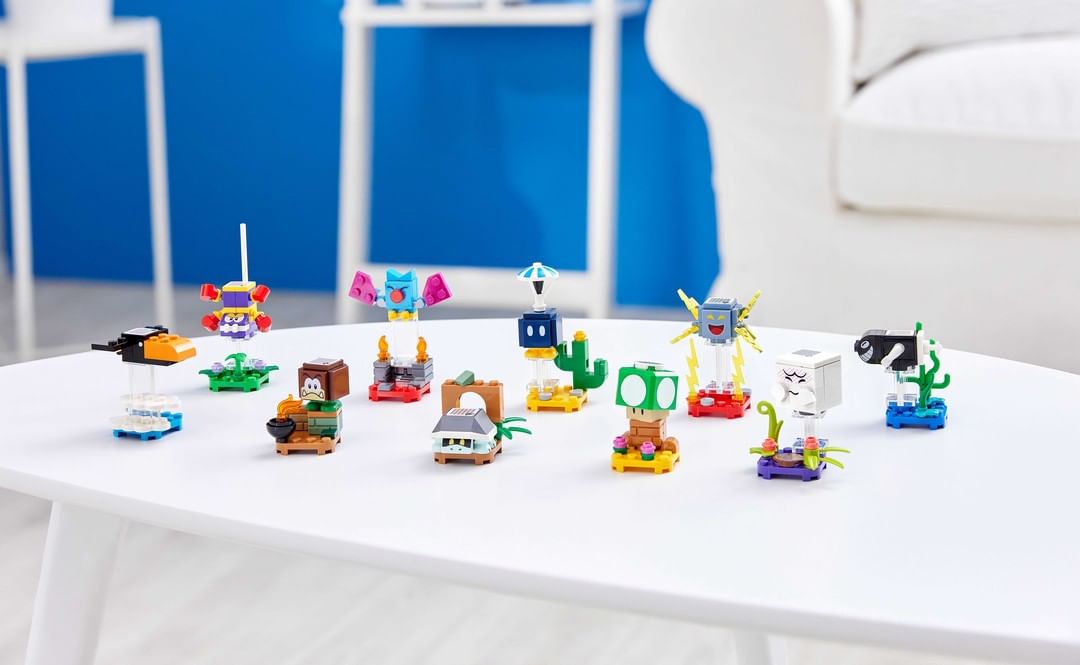 The LEGO Adventures with Luigi set is due out in August. Aside from that though, more products will be introduced as part of the LEGO Mario line.
Ten new LEGO Super Mario Character Packs will be released as part of Series 3. The lineup includes: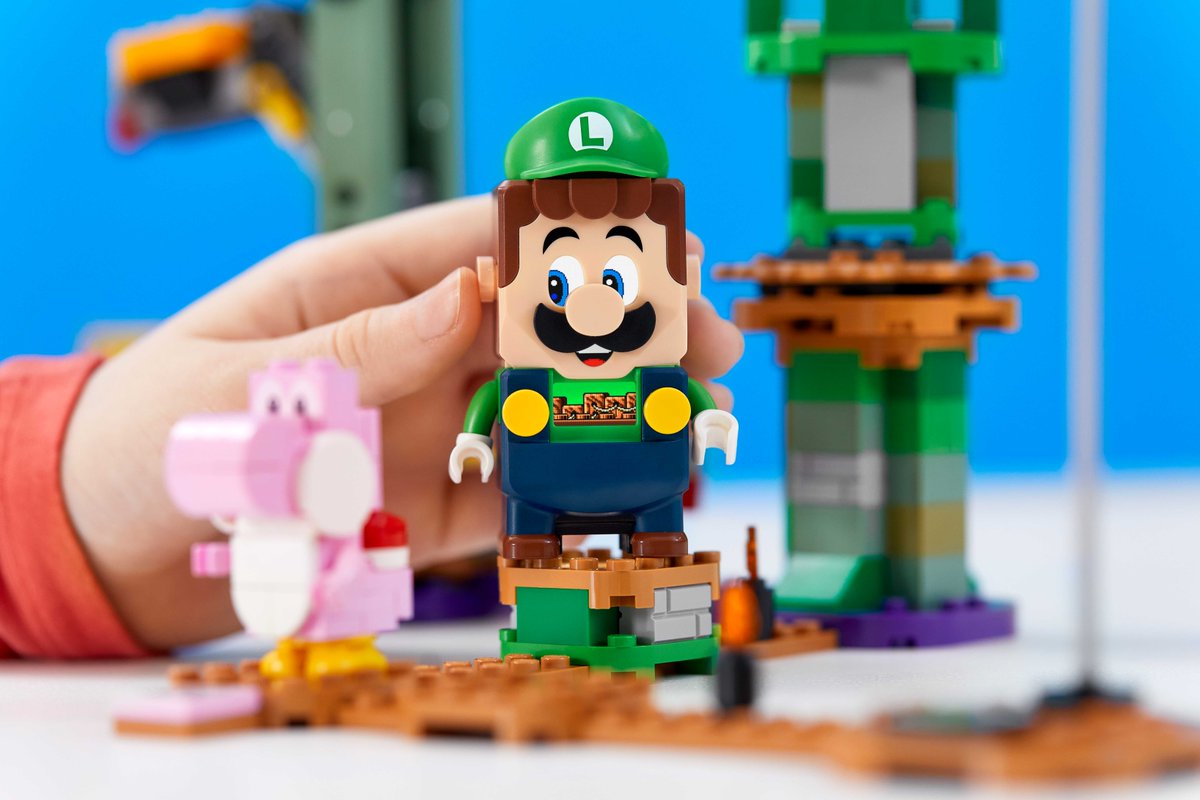 Update: Amazon has opened pre-orders here.
---
Original: After it was leaked a couple of days ago, the Adventures with Luigi set has been officially announced for the LEGO Super Mario line. It will release on August 1.
Here's a rundown of information:
There's been a lot of talk this week surrounding the possibility of a Luigi set for LEGO Super Mario. Much of the discussion started after Mario himself started calling out to his brother. An announcement is expected in the near future, but it seems that the news has leaked early.
Amazon China is now listing an Adventures with Luigi for LEGO Super Mario. Similar to Mario, he will have his own figure to connect sets to.
Below are a few photos: