Gravity Circuit update adds Speedrun Mode and more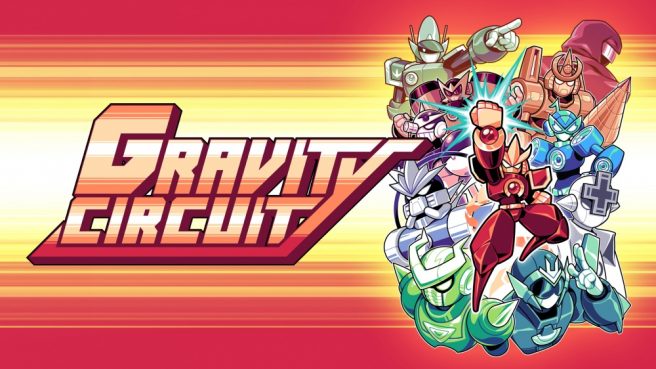 Gravity Circuit just received a new version 1.0.8 update, and it's highlighted by a brand new Speedrun Mode.
The mode can be unlocked with a special cheat code and lets players "skip various cutscenes and interactions for a smoother gameplay experience." Also now available is loadout customization, a Training Room, and more.
Here's the full rundown:
Gravity Circuit version 1.0.8 patch notes
Speedrun Mode Unlocked!

Ready to take on the challenge of speedrunning? Now you can with our new Speedrun mode!
To unlock this feature, either finish the game with cleared save data or enter a cheat code at the File Select screen: Left, Left, Right, Right, Left, Right, Up, Down, Burst!
Speedrun mode allows you to skip various cutscenes and interactions for a smoother gameplay experience.
You have full control over when to toggle this mode, and it works seamlessly with both new and existing save files.

Loadout Customization

Introducing the ability to create and switch between three unique loadouts, complete with booster chips and techniques, right from the pause menu!
Now you can tailor your loadouts to suit different situations!

Stage-Specific Civilian Tracker

Keeping track of your heroic endeavors is easier than ever before! Check out the new in-stage tracker in the pause menu, which shows how many civilians you have rescued in a particular stage.
No more guessing – quickly identify which rescues you might have missed to ensure no one is left behind.

Training Room

Get ready to level up your skills with some exciting Training Room opportunities! You can seek the room out at the HQ.

Performance Enhancements:

We've also included various small stability improvements to make your gaming experience even smoother.
The new Gravity Circuit version 1.0.8 update with Speedrun Mode and more is out now for all Switch players.
Leave a Reply