GrimGrimoire OnceMore gets a gameplay overview trailer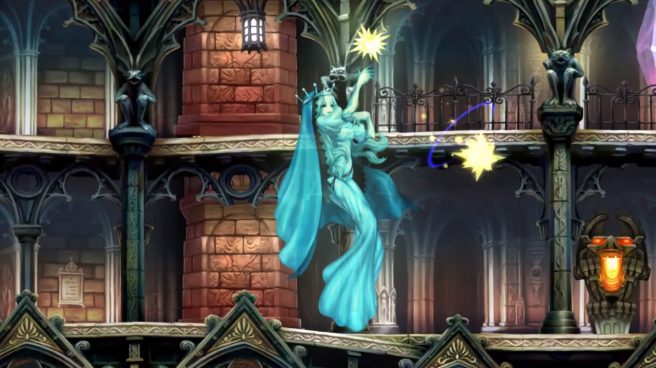 Vanillaware's upcoming remaster GrimGrimoire OnceMore has received a new trailer. This trailer goes over the battle system that will be featured in the game, and gives an extensive look at features that will affect the combat.
The whole video is in Japanese, but there is a lot of action packed gameplay segments to enjoy as well as some scenes from the story.
GrimGrimoire OnceMore is scheduled for release on Switch on July 28, 2022 in Japan. More about the game can be read below.

New features in GrimGrimoire Once More:

New System: "Great Magic" – Four types of "Great Magic" that can be used during battle have been implemented. Activated with newly illustrated cut-ins.
High-resolution graphics and widescreen aspect ratio.
"Fast-Forward" function for battle and story parts.
"Mid-Battle Save" function for battle parts.
The difficulty level of "Hard" mode has been adjusted to be more challenging than the original version.
New System: Skill Tree – Earn coins by completing tasks set for each stage. Coins can be used to strengthen familars. Coins can also be refunded.
Gallery Mode – Enjoy various illustrations.
New voice cast:
Lillet Blan (voiced by Iori Saeki)
Margarita Surprise (voiced by Miharu Hanai)
Gammel Dore (voiced by Miharu Hanai)
Advocat (voiced by Hiromichi Tezuka)
Leave a Reply