Guitar Hero Live adds Rival Challenges in GHTV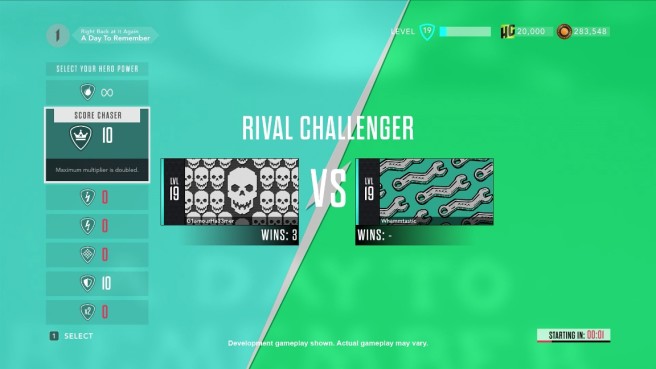 Guitar Hero Live has added a new feature in GHTV. As of today, players can participate in Rival Challenges. These pit players against similarly skilled matchmade players in a 1-on-1 song battle.
Here's the full breakdown of how Rival Challenges work:
– To unlock Rival Challenges, you will need to be level 10 or higher. We decided this because once you hit level 10, you will have gained access to Guitar Upgrades and accumulated some Hero Powers, which we think introduces fun and interesting layers of competition.
– Rival Challenges will occur twice in every half-hour show. The song choices will be picked by us, so you'll always need to be ready!
– Your opponent will be of relatively close skill level, paired with you through our underlying matchmaking technology.
– The winner of each battle earns an extra +100 Status XP, along with bragging rights of course.
– Another bonus is showing off the personalisation items you've earned in GHTV. When a battle kicks off, both you and your opponent will see each other's playercard and note highway on screen.
There are a couple of other new things in Guitar Hero Live as well. You can now mark a song as a "favorite", and one free song play token will be provided each day if you log into GHTV with zero plays.
Leave a Reply