Happy 2023! Exciting Switch indies, Fire Emblem Engage, and more | Nintendo Everything Refresh Ep. 038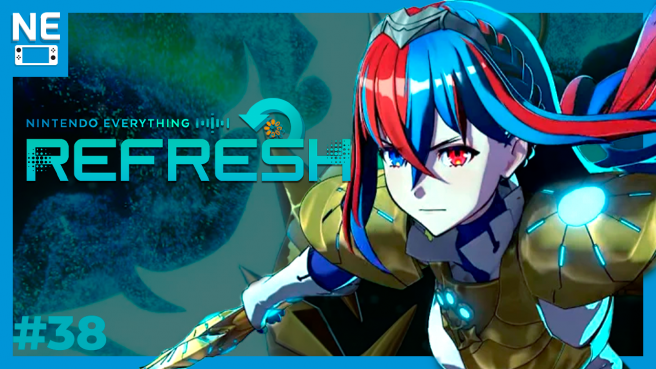 With the Switch about to enter it's sixth year of life, players seem set to have a lot to look forward to in 2023! In this week's episode, your hosts Nick, Nicolas and Dennis are kicking off January with a roundup of the (surprisingly large) list of indie games that Nintendo announced during our holiday break, including Sports Story, The Punchuin and more. We'll also unpack some new Fire Emblem Engage details revealed in recent previews, including more on its structure and gameplay loop! There's a ton of exciting news to discuss this week, and we can't wait for our listeners to kick off a new year with us!
Our podcast is available on most major streaming platforms, including Spotify, Apple Podcasts, Google Podcasts, Amazon Music and Audible, or you can check out the video version on YouTube.
Direct downloads are also available for free through our friends at ListenNotes. Have ideas or suggestions for the show, or want to submit a fan question or topic for a future episode? Let us know what you think – and thanks for listening!
Episode Segments:
(00:00) | Intro
(04:43) | House of Indies
(28:50) | Fire Emblem Engage
(42:17) | New Sam and Max remaster
(44:42) | Akka Arrh arriving on Switch
(48:02) | Release Dates: GrimGrimoire, Trails
(50:51) | Chocobo GP support is over
(54:43) | Rumor: a new switch model for Tears of Kingdom
(01:05:28) | Switch pro actually was a thing?
(01:06:56) | Sakurai "semi-retired"
(01:09:46) | New Releases
(01:18:32) What we've been playing
Hosts:
Nick Serpa: @ndserpa
Dennis Gagliardotto: @LyonHart_
Luiz Estrella: @Luizestrella_
Nicolas Shadday: @Dayshade1999
Leave a Reply