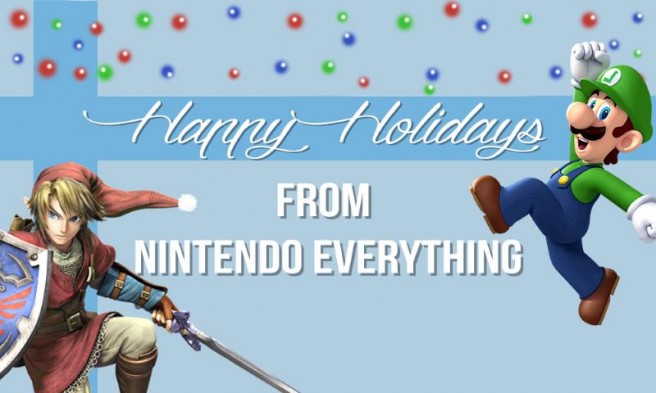 Hello! With the end of 2016 in sight, I wanted to take a moment to wish everyone a happy holidays. Happy Christmas / Hanukkah / Kwanzaa / New Year! Don't celebrate any of that? That's totally fine! Enjoy the next few days ahead regardless.
Usually at around this time each year, we start to see the news cycle slow down. Companies take off for the holidays, and it's the one time when North America, Europe, and Japan takes a bit of a rest at once. As always though, our schedule will be staying the same for the most part, and news will continue to go up on the site – even if it's not quite as much as we typically see.
Plus, we're not that far away from some very big news. The Switch event is less than three weeks away. Once that happens on January 12 / 13, you know that we're in for a huge and constant news cycle through March.
That's it from me. Hope everyone has a fun and safe holiday!
(P.S. – sorry about reusing last year's image, but that's all we had. If I tried creating something new on my own, the results would have been disastrous!)
Leave a Reply