Hardware rankings and top ten best-selling games of 2020 in Japan revealed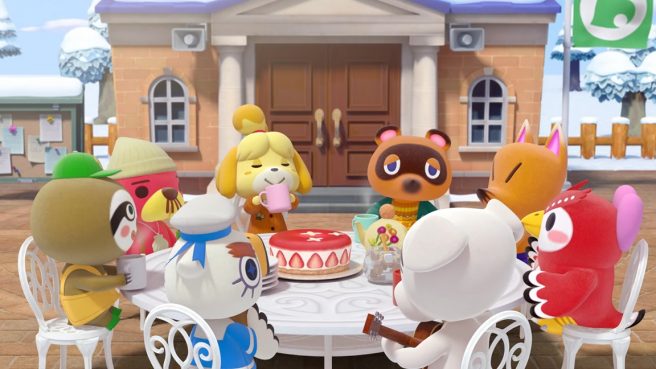 Earlier today, Famitsu published a new report detailing the Japanese video game sales in 2020.
The overall market collected 376.38 billion yen, which was 12.5 percent boost compared to the previous year. Hardware sales earned 185.66 billion yen while software saw another 181.72 billion yen.
Switch, which sold 5.957 million units in total, was the best-selling hardware of 2020 in Japan. It's the fourth consecutive year that Nintendo's console has bested all other platforms. Switch actually sold 1.3 times more in 2020 compared to 2019.
Here's a look at the hardware rankings and top ten best-selling games of 2020 in Japan:
Hardware
Switch (including Switch Lite) – 5,956,943 / 17,340,374
PlayStation 4 (including PS4 Pro) – 542,647 / 9,290,890
PlayStation 5 (including PS5 Digital Edition) – 255,150 / NEW
3DS (including all variations) – 62,761 / 24,558,908
Xbox Series X/S – 31,424 / NEW
Xbox One (including X/S) – 3,585 / 114,831
Software
1. [NSW] Animal Crossing: New Horizons – 6,378,103 / NEW
2. [NSW] Ring Fit Adventure – 1,591,366 / 2,087,005
3. [NSW] Momotaro Dentetsu: Showa Heisei Reiwa mo Teiban! – 1,233,023 / NEW
4. [PS4] Final Fantasy VII Remake – 949,379 / NEW
5. [NSW] Pokemon Sword/Shield – 892,456 / 3,880,590
6. [NSW] Mario Kart 8 Deluxe – 798,174 / 3,457,183
7. [NSW] Super Smash Bros. Ultimate – 560,122 / 4,013,174
8. [NSW] Minecraft – 556,982 / 1,702,921
9. [NSW] Clubhouse Games: 51 Worldwide Classics – 519,649 / NEW
10. [NSW] Super Mario 3D All-Stars – 492,620 / NEW
Leave a Reply