Harvestella details Quietus dungeon, Lunamancer, cooking deliveries, Conellu Dolls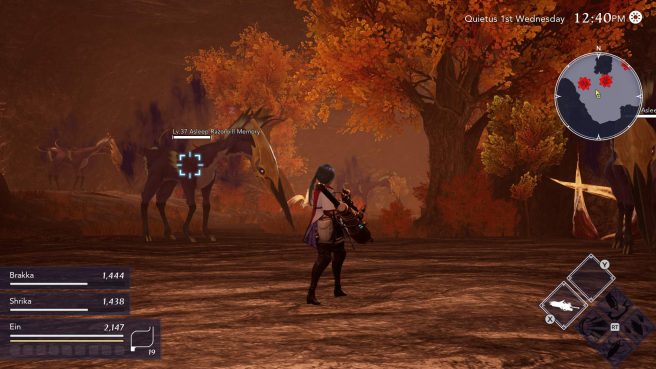 Square Enix has prepared another drop of details for Harvestella, covering the game's Quietus dungeon, Lunamancer, cooking deliveries, and Conellu Dolls. Per usual, we also have a new set of screenshots.
Here's the full rundown:
Quietus Dungeon

During Quietus – and only during Quietus – a mysterious dungeon becomes accessible. The interior is somewhat strange… You enter this deep dungeon from a well, which you'll find in a certain location… Defeat the fearsome enemies that await you on each floor and press on further into the deepest depths of the dungeon.

New job: Lunamancer

Your weapons and abilities in battle are determined by the Jobs you have equipped. By recruiting characters with a particular job, your protagonist will be able to use it, too.

Release is nearly upon us, but we have time to reveal one more job: the Lunamancer!

This job excels at wide-range magic attacks and weakening enemies. It can perform attacks that take advantage of the planet's huge mass.

Daily Life: Cooking Deliveries

Over the last few months, we've shown you many drool-inducing shots of the delicious food you can cook in Harvestella. But what can you do with it? You can eat it or sell it, of course, but you can also use it to fulfill cooking deliveries! Residents of the different towns you visit on your adventure may sometimes ask you for a particular dish. By cooking and delivering their requested dish, you can earn a range of rewards including money and new recipes.

Conellu Dolls

In a certain town, a hideout lies quietly nestled away. It is said that the owner of this hideout, Chief Conellu, will exchange any Conellu Dolls you find and hand over for some great stuff. Conellu Dolls can be found in all kinds of places, lying around towns or in dungeons. Pick them up and claim your reward from Chief Conellu!
Hit up the gallery below for a closer look at the Quietus dungeon, Lunamancer, cooking deliveries, and Conellu Dolls in Harvestella.
Harvestella is due out for Switch on November 4, 2022.
Leave a Reply