Hell is Other Demons coming to Switch later this year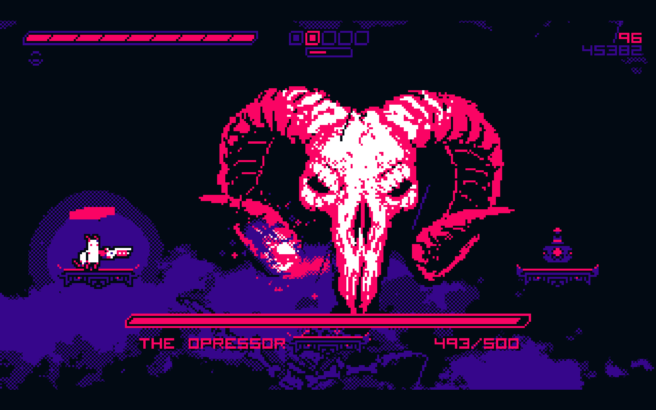 Kartridge, the new PC gaming platform from game publisher and developer Kongregate, has partnered with Cuddle Monster Games on Hell is Other Demons. The lightning-fast bullet hell platformer is coming to Switch later this year.
Here's an overview for Hell is Other Demons, along with a trailer:
This arcade shooter is driven by quick, creative gameplay that rewards fast decision making and faster reflexes. Jump into the hooves of a demon out to kill a bunch of other demons as you progress through an extensive campaign and dominate wonderfully over-the-top bosses. In addition to the pulse-pounding maximalism of the campaign, fans of classic, high-score based arcade games will find a cozy home in Arcade Mode, which offers unlimited, procedurally generated action and endless replayability.

Hell is Other Demons' bold colors and chunky pixels are backed up by a heavy synthwave soundtrack composed by Rémi Gallego, of The Algorithm, and retro sound effects by Magnus Pålsson, composer of the VVVVVV OST.
Hell is Other Demons will be playable at PAX East 2019 between March 28 and March 31.
Source: Kartridge PR
Leave a Reply