Hellboy Web of Wyrd release date set for October, new trailer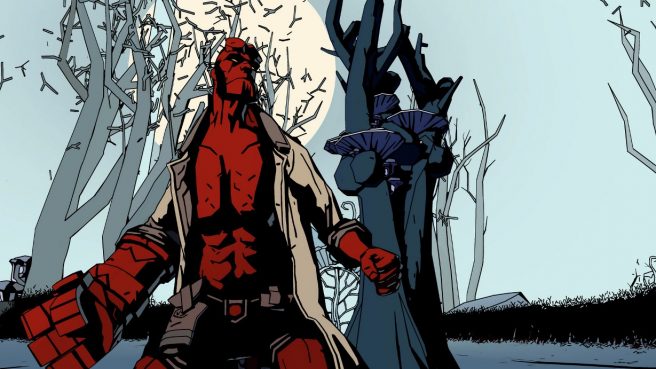 Original (8/22): Hellboy Web of Wyrd now has a release date on Switch. The game is slated for October 12, 2023, publisher Good Shepherd Entertainment and developer Upstream Arcade have confirmed.
Hellboy Web of Wyrd was first made known during The Game Awards in December 2022. A launch window wasn't provided at the time.
Here's an overview of the game:
Developed by Upstream Arcade, Hellboy Web of Wyrd utilizes an art style faithful to Mike Mignola's original masterpieces. Like in the comics, the game sends Hellboy on a series of vastly different and wholly-unique adventures; and while each story stands on its own, they are all tied to the mysterious legacy of The Butterfly House.

Built in 1962 by occultist Pasquale Deneveaux, The Butterfly House is more than a mere residence; it's a gateway. Built upon occult ley-energies, its strange angles and non-Euclidean geometries were designed with a singular foul purpose in mind: to open doorways into a terrible and fascinating dimension called The Wyrd.

Go toe-to-toe (or hoof-to-hoof) with a menagerie of nightmarish creatures and homunculi as you explore the realms within the Wyrd. Combat has been engineered to create challenging encounters that encourage you to learn patterns, dodge, parry, and – of course – punch your enemies into oblivion.
We've attached a new release date trailer for Hellboy Web of Wyrd below.
Release Date Trailer
---
Update (8/28): The October date is still on, but the title has been pushed back just slightly. It's now seeing release on October 18, 2023 to ensure that all players "receive the best experience possible."
Leave a Reply