Here's a Podcast – Episode 119! (Alleyway)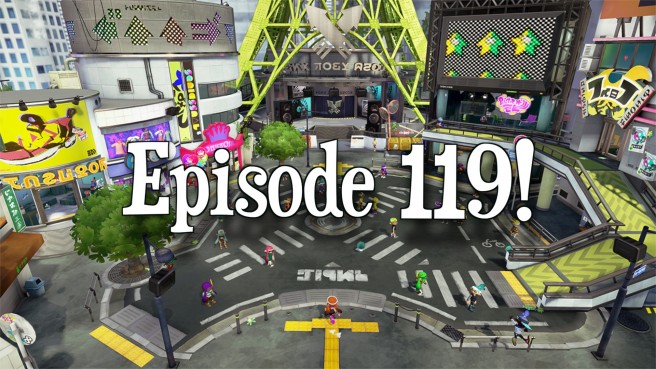 The fun is finally over: All of our podcast crewmembers are now separated and doing the podcast remotely over Skype, which means a return to a more "normal" show for you.
Chapters today:
Opening Shenanigans
00:35 – Greetings
02:18 – Nature Valley bars are waaaay too crumbly.
06:15 – Picture of the Day
07:00 – Game of the Week: Alleyway!
What We Played
11:37 – Austin has an inkling to be a squid. (Splatoon)
29:27 – Jack goes bananas and murders someone. (Donkey Kong 64)
37:27 – Laura burns herself at the stake. (Layton vs. Phoenix Wright)
40:14 – Layton vs. Wright spoiler skip point.
Secondary Shenanigans
46:55 – Question of the Week – Playing games alone or with friends?
48:18 – Freetures
50:00 – Fun facts! Nindie Bundle + Splatoon music.
51:38 – Splatoon music break.
Listener Questions Mail
53:18 – Expectations, evangelism, and egregious behavior.
1:01:28 – Random questions for Austin
1:05:00 – The evolution of boss designs from unary state to binary state. (new terminology alert!!)
1:13:24 – Splatoon solving shooter stealth problems.
Ending Shenanigans
1:16:32 – Why we acted so weird
1:17:43 – Alleyway Quiz and Goodbyes
---
Download this episode (click this link)
Subscribe via iTunes by clicking this thing!
Subscribe with Google by clicking this thing!
Subscribe with Yahoo something-or-other by clicking this thing!
Leave a Reply