Here's a Podcast – Episode 121! (F-1 Race)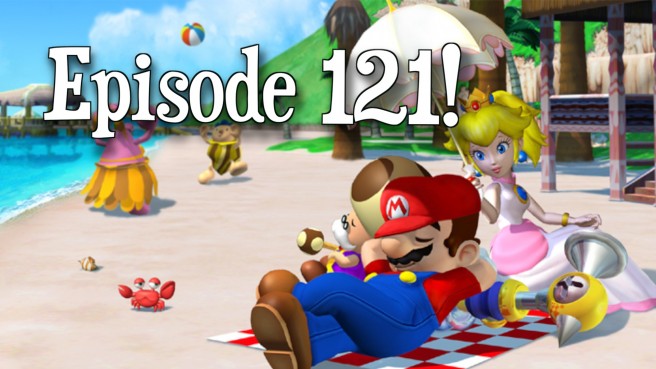 I do not know what the hell happened to this episode, but the audio is an absolute mess, and for that I apologize. You'll notice Laura's audio cutting in and out, her microphone quality was totally mangled, and there are a few weird snags here and there. It's still listenable, but it's not perfect and there are some awkward spots here and there. In any case, here are the chapters for this week:
Chapters today:
Opening Shenanigans
00:00 – Intros, greetings, hello
02:54 – Game of the week: F-1 Race!
What we played
06:14 – Jack tests his nostalgia for Super Mario Sunshine.
21:40 – Laura is a Mojave Monster in Fallout: New Vegas.
37:01 – Austin says Star Fox: Assault is like a sneeze on a wall.
Shenanigans II
51:18 – Freetures
55:14 – Star Fox Zero music break.
55:49 – Question of the day: How would you like to walk 600 feet?
58:00 – SMTxFE music break.
58:56 – Book club, moving advice, etc.
Listener questions mail
1:03:09 – Using Splatoon's girl characters for marketing, other questions about female characters, etc
1:11:57 – Do you have more fun with games if you stay up to date on news?
1:20:21 – How long should a game be? ("It depends")
1:27:11 – A nice email from a nice person.
1:30:56 – Briefly touching on E3 2015.
Ending Shenanigans
1:37:16 – Nonsense time.
1:38:37 – F-1 Race QUIZ
---
Download this episode (click this link)
Subscribe via iTunes by clicking this thing!
Subscribe with Google by clicking this thing!
Subscribe with Yahoo something-or-other by clicking this thing!
Leave a Reply