Hive Jump dev still working through certification on Wii U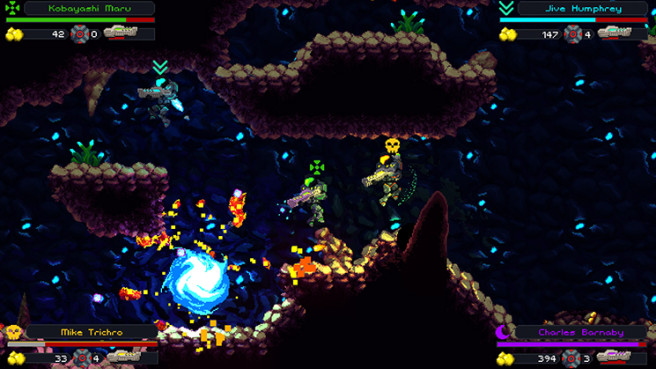 Work on the Wii U version of Hive Jump is finally complete. Right now, the team only needs to get through certification before a release can happen.
Graphite Lab provided a status update in a new Kickstarter update this week. Regarding the certification process, the team had this to say:
Our last update explained some of the issues we faced with our first run through certification. We're happy to share that we've fixed those issues (and a few more that we'd uncovered along the way). Then it happened. Again. We fixed those and went back into review. Then again. As of this writing, we're back in review with Nintendo of America.

Usually this process takes about 5-6 days to get results back – but lately its been getting longer – we hope due to more complete playthroughs of the game. The last report found only one issue (a hang caused as a result of button mashing on a particular screen). We're back to "all issues fixed" status and are in testing with NOA as I type. So, thanks, everyone, for bearing with us. Each review only improves stability and quality of the game!

A little more info: this isn't a case of the same issue not being fixed – quite the opposite. Our engineering and QA team are permanently fixing these issues as they are found. So the game gets more solid with each pass. This is our first Wii U release, so we are humbled by your support as we move through this process. You are the best.
Hopefully once Hive Jump completes certification, we'll hear about a final release date.
Leave a Reply