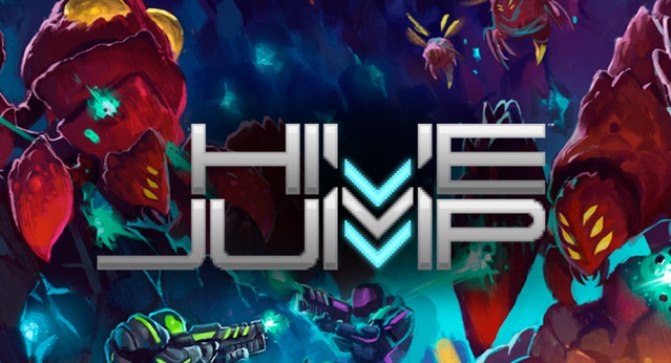 When the eShop updates tomorrow, Hive Jump will be available for purchase on Switch. See how the game runs on Nintendo's latest console below.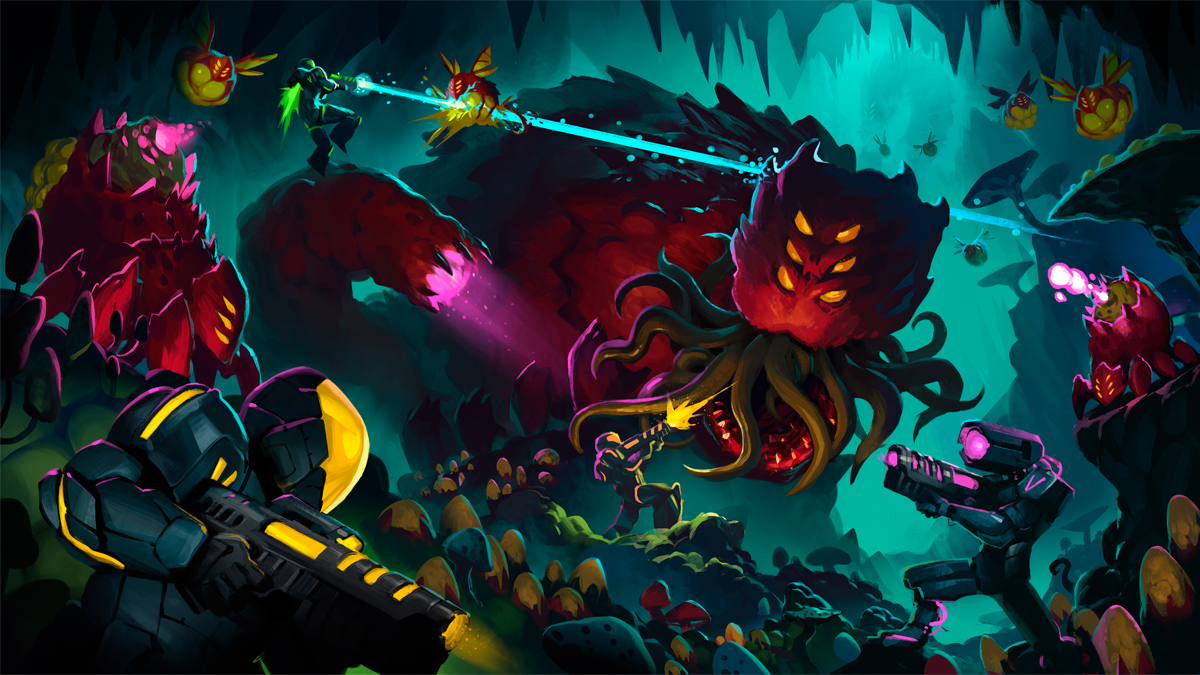 Graphite Lab is bringing its overlooked Wii U title Hive Jump to Switch, the studio has announced. The game will be launching next month on the eShop.
We have the following overview for Hive Jump and a new Switch trailer: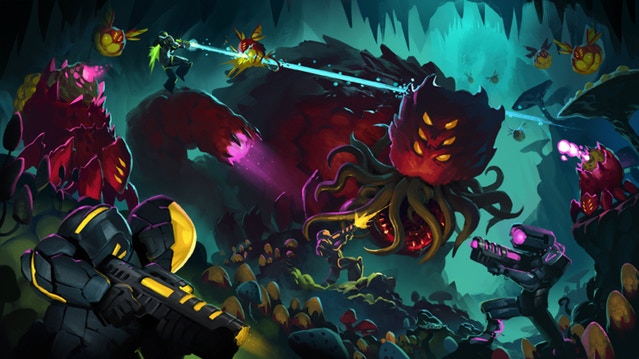 When Switch was announced, many developers who were planning Wii U projects jumped ship over to the new console. However, Graphite Lab stuck to its guns and remained on track to bring Hive Jump to the older system. Just this past week, the game finally launched on the eShop.
Graphite Lab's Matt Raithel reflected on the whole process in a new blog published on Gamasutra this week. In one section, he explains why the team was committed to the Wii U version, writing: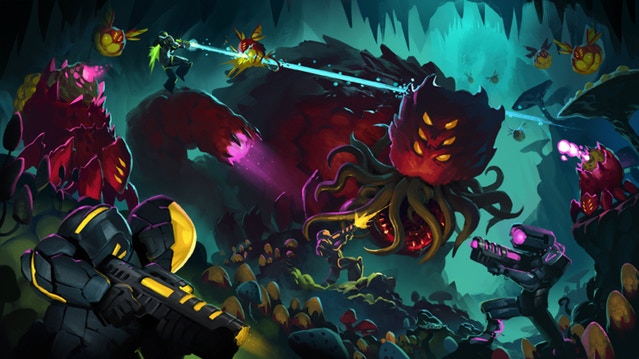 After finally receiving approval for the Wii U, Graphite Lab announced that their upcoming game Hive Jump would be released on September 28 in North America. The developer has uploaded a new launch trailer in anticipation for the release. Watch the video below.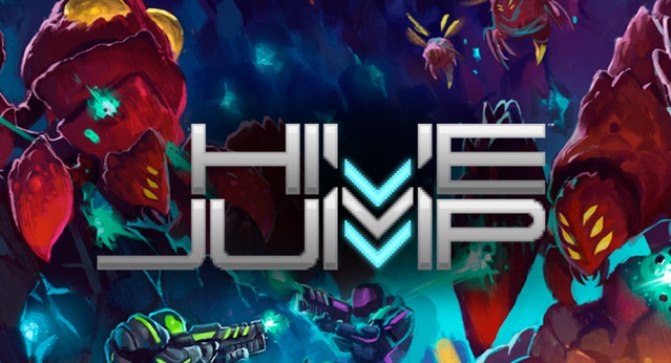 The wait for Hive Jump on Wii U is finally over. Graphite Lab announced a release date today, with the game now set for September 28 in North America.
On Wii U, Hive Jump will have the following features:
Mini-Map: The Wii U GamePad mini-map will display the layout of the hive as you explore it, and reveal points of interest like doors and chests. Hazards like lava and spikes are labelled as pink tiles, and destructible walls as orange. Players can switch between this mini-map view, and the next Wii U GamePad feature!

Off-Screen Play: You can play Hive Jump entirely on the Wii U GamePad! When in a hive, simply hit the Select button to switch between seeing the mini-map on the Wii U GamePad and seeing mirrored gameplay on it. It goes almost without saying that the Wii U GamePad also outputs sound through its speakers, or optional headphone jack.
Hive Jump was originally going to cost $19.99 on Wii U. However, it has been revised to $14.99 after some "very long conversations about the best price point".
More information about Hive Jump can be found at the source link below.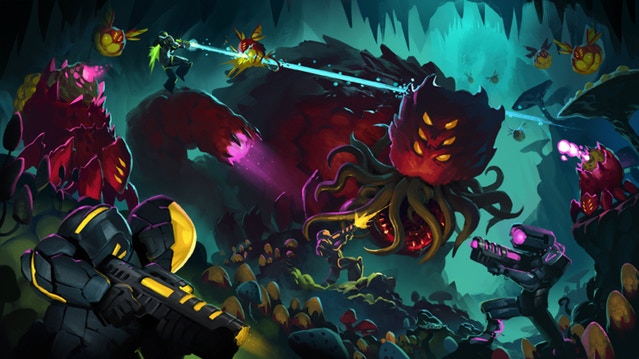 It's taken awhile, but Hive Jump has finally been approved for Wii U. The game made it through Nintendo's certification process. The team is currently wrapping up some final things, and will be announcing a release date soon.
Graphite Lab has also commented on the possibility of a Switch port, though there isn't much news at present. A decision hasn't been made one way or another.
Here's what was mentioned in the latest Kickstarter update about sticking with Wii U and potentially bringing Hive Jump to Switch:
You know, we got a lot of feedback telling us to give up on the Wii U version. With the Switch release being so successful, it may have seemed like a better move to pull a "switch'em" (pun intended) and change platforms. Why didn't we? Because we know there are still over 800 of you that are excited to get your Hive Jump keys on Wii U and we didn't want to let you down. We want to see you jumping hives and blasting bugs with the rest of the backers.

Will we bring Hive Jump to Switch? We don't yet know. Our next item of business is to get you some physical rewards that we owe ya!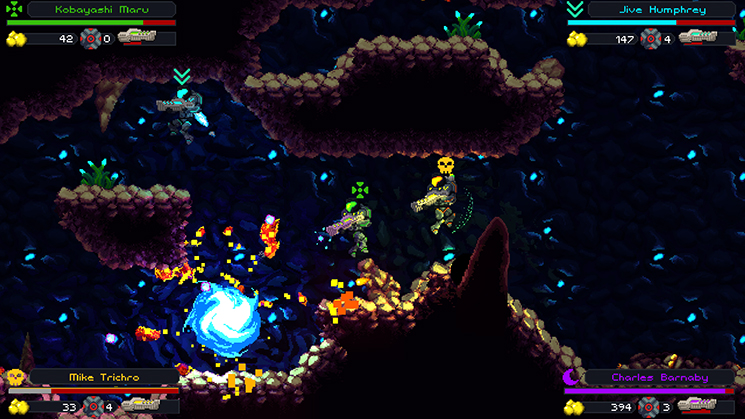 Work on the Wii U version of Hive Jump is finally complete. Right now, the team only needs to get through certification before a release can happen.
Graphite Lab provided a status update in a new Kickstarter update this week. Regarding the certification process, the team had this to say: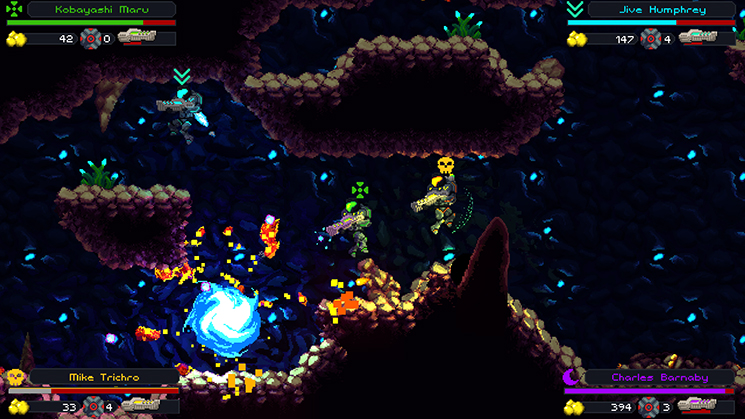 After being denied certification for a Wii U release previously, Hive Jump is progressing towards an eShop release with a second attempt at receiving certification after a round of bug fixing. In a recent Kickstarter update to backers, Graphite Lab announced that they're now just waiting on word from Nintendo.
Our last update explained some of the issues we faced with our first run through certification. We're happy to share that we've fixed those issues (and a few more that we'd uncovered along the way). We've submitted once again to Nintendo and are anxiously awaiting approval!
Hopefully this means we'll soon see Hive Jump on Wii U.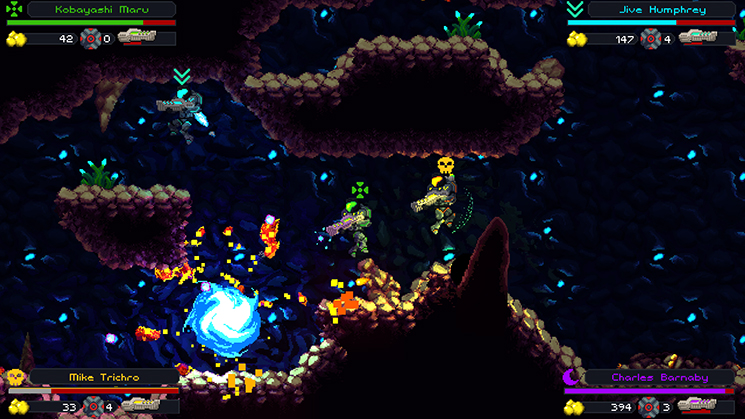 Graphite Lab's last update on the Wii U version of Hive Jump was at the end of 2016. The team mentioned that the game would be ready by early next year. We're almost halfway into 2017, but the Wii U version still isn't finished.
The good news is that Graphite Lab is still hard at work on finishing up its project for Nintendo's older console. Right now several issues are being cleared up. Once that's done, it can hopefully be resubmitted to Nintendo and approved for release.
Graphic Lab shared the following regarding the status of Hive Jump on Wii U: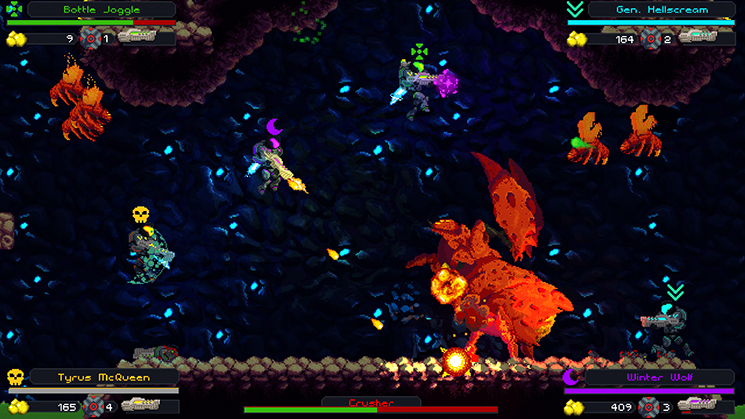 Though there are a lot of indie developers that are cancelling their project plans on Wii U, Graphite Lab's Hive Jump is still slated to come to that Nintendo system a bit later this year.
The Steam version for PC, Mac and Linux will launch on January 18th, and we've received a new trailer to celebrate the occasion. But as Hive Jump will eventually appear on Wii U, this launch trailer delivers a good look at its gameplay and works to get us hyped.