Hive Jump finally approved for Wii U, dev unsure about Switch port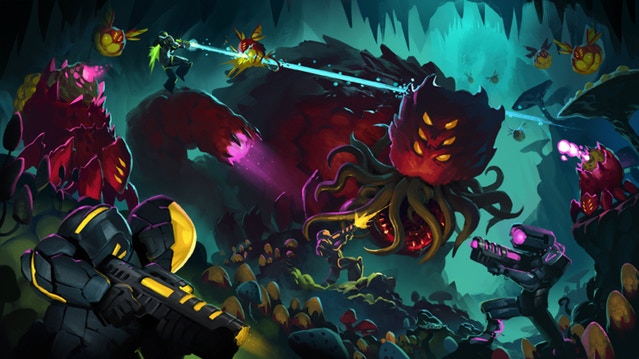 It's taken awhile, but Hive Jump has finally been approved for Wii U. The game made it through Nintendo's certification process. The team is currently wrapping up some final things, and will be announcing a release date soon.
Graphite Lab has also commented on the possibility of a Switch port, though there isn't much news at present. A decision hasn't been made one way or another.
Here's what was mentioned in the latest Kickstarter update about sticking with Wii U and potentially bringing Hive Jump to Switch:
You know, we got a lot of feedback telling us to give up on the Wii U version. With the Switch release being so successful, it may have seemed like a better move to pull a "switch'em" (pun intended) and change platforms. Why didn't we? Because we know there are still over 800 of you that are excited to get your Hive Jump keys on Wii U and we didn't want to let you down. We want to see you jumping hives and blasting bugs with the rest of the backers.

Will we bring Hive Jump to Switch? We don't yet know. Our next item of business is to get you some physical rewards that we owe ya!
Leave a Reply