Ho-Oh distribution taking place for Pokemon Sun/Moon in Japan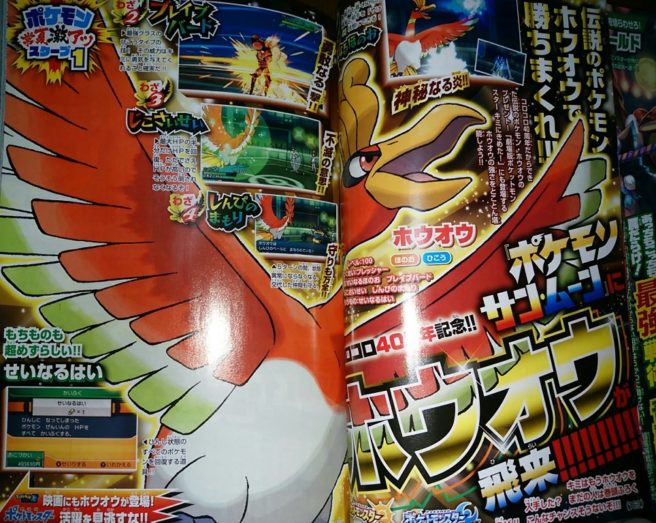 This month's issue of CoroCoro has started to leak, and it's brought along the latest news about Pokemon Sun/Moon. A special Ho-Oh distribution event is being held in Japan.
The Ho-Oh comes in at level 100 with the ability Pressure. Sacred Fire, Brave Bird, Recover, and Safeguard are its moves.
Leave a Reply