Hollow Knight dev says the Switch version is "near the finish line"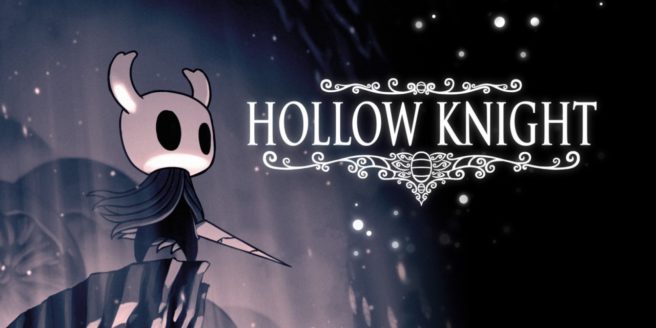 Nintendo Life caught up with Team Cherry at BitSummit over the weekend. William Pellen and Ari Gibson talked about the Switch version, and provided a good status update regarding progress. The team is now "near the finish line", Team Cherry says.
Below are a few excerpts from the discussion:
On how the Switch version is coming along…
Team Cherry: Really well, it's taken a lot of effort, but it is running nicely and it looks really nice on the screen. There's just a few final things to clean up. We've taken our time to make sure it's as good as it can be which is really important to us, and it's our first game so there was a lot of stuff do and stuff that to be remade in certain ways, but the last thing we would ever want is for the Switch version is to be 'less' in any way, especially given demand there has been on that platform. It's the game's console debut, and it's the perfect fit.
On what the team has been up to with the Switch version…
Nintendo has been really helpful. We feel that we share their internal development process philosophy and the quality of the games they put out so hopefully we are just learning from them.
The refining has been ongoing and the extra content for the release we did in the meantime. All the content packs that have been released so far will be in the Switch version at launch. Also a lot of it was refactoring technical stuff, breaking it down and redoing it a bit more cleverly, but while we were doing that we had the chance to make some creative tweaks and refine a bunch of other little things. We haven't got to the point of rebranding it as a new addition, but it's certainly a fuller experience.
Some of that creative stuff (during the porting process) is so we don't go crazy with all the technical stuff and fixes. It honestly keeps us alive that we can improve more creative elements of the game. It's kinda nice to go back over things a few more times, and go back to all those niggling little things and clean up as well as we can do, so that something could just be better.
But we recognise that we could do that clean up forever, and we aren't dragging our heels, but it terms of getting it ready on console, you get that chance of taking the time and doing that final sweep with the last few bugs and issues.
On any plans for a physical release…
Absolutely, and it's something that a lot of fans have requested. I think it's something that we'd love to see ourselves and we are certainly having those discussions right now, but once we have something to announce officially we will. We are doing everything in our power to make that happen. We are looking at things besides just solely a physical copy of the game, and we are super mindful. We want to look at it as something to be preserved, as an object that has value.
On when the Switch version will be releasing…
Soon… All we can say it that it's very soon… And we know that we have made people wait but we do think the quality of the product is worth it. The time that we've put into it has made the Switch version the perfect version of Hollow Knight and it really was worth the time we have taken. Nintendo has a philosophy and we've spoken to them a lot. The one thing is that there's never been any pressure regarding dates, there's been nothing but support.
We are really happy with the fact that the excitement hasn't died down in that gap between PC and Switch. We are at the finish line but can't say anything conclusive regarding timing, so until things are rock solid, we have to wait but we know exactly what's going to happen.
You can read the full interview here.
Leave a Reply