HORI making officially-licensed Ring Fit Adventure mat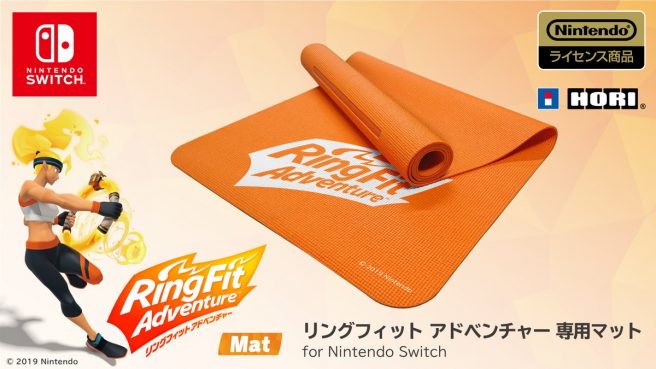 Update (4/10): Play-Asia is taking pre-orders for the Ring Fit Adventure mat here.
---
Original (4/7): HORI has made a bunch of Switch accessories over the past few years, most of which are controllers. But now the company has unveiled the first ever accessory for Ring Fit Adventure.
HORI is planning to release an officially-licensed mat for the Switch title which can be used in either a folded form or fully spread depending on the exercise the player is performing. Since it's absorbing some of the impact of you hitting the floor, it's easier on your joints. It measures 1,800 mm x 610 mm with a thickness of 4 mm.
The Ring Fit Adventure mat is slated for June in Japan with a price point of 6,300 yen. There's no word on a western release just yet, though importing is always an option.
Leave a Reply